Best 4 RRB Coaching Institutes in Allahabad
Date : August 22, 2019
Allahabad, also known as "Sangam City", is one of the major religious cities of India. It is said that Lord Brahma, the creator, performed the very first 'Yajna' in these lands. Also, the world famous Kumbha Mela is organised in Allahabad in a period of every 12 years. Being such an important city in the country, Allahabad is also home to various important state and government offices. One of them is the office of Railway Recruitment Board or RRB. There are such 21 RRBs functioning in the country. This organisation was set up in 1998 and looks over the recruitment process in the railways. With railways being a prestigious government institution, lakhs of applicants apply every year. With such a huge amount of competition involved many prefer guidance in the form of a coaching institute. There are many RRB coaching institutes in Allahabad as well.
RRB basically conducts exams in two categories. A computer-based exam is conducted for ALP (Assistant Loco Pilot) & Technician post. The other category is NTPC which is to recruit for posts like Goods guard, Commercial Apprentice, Traffic Apprentice etc. The above two categories fall in Group C and Group D. Average number of selection for the group C posts are 200 per year. With year on year development in the railway sector, opportunities for employment will be on the rise. Also, with the government urging the Railway Recruitment Board(RRB) to up its scale of recruitment there are chances of increase in the number of seats.
Allahabad has been witnessing many who qualified for RRB exam year over year. Along with a long list of meritorious candidates associated with Allahabad, the city also prides itself with some prominent RRB coaching institutes. These institutes help RRB enthusiasts with guidance and relevant study material. With the affordability in price associated with these institutes, more and more candidates are enrolling for RRB preparation. To give you a brief glimpse of such institutes we have come up with a list of the best 4 RRB coaching institutes in Allahabad.
One of the oldest and prominent coaching institutes in Allahabad for RRB is Mahendra's. Established in the year 1995, Mahendra's has been churning out RRB achievers year over year. Also, RRB coaching institute in Allahabad stays relevant in today's cut-throat competition era by regularly updating its courseware. Traditional teaching methods bundled up with digital techniques is the secret of Mahindra's success in RRB. The speed test facility at this RRB coaching institute in Allahabad provides a real feel of what the real RRB exam would be. This ensures that RRB aspirants are well placed in terms of coping pressure on exam day. The fee structure is quite affordable in order to ensure that every one of Allahabad RRB's aspirant has access to quality education at this coaching institute in Allahabad.

Features
Comprehensive study material
Lectures are video recorded
Class assessments are done on a weekly basis
Provision for also buying study material online
Parakh Coaching, RRB's highly innovative and meticulous approach along with their self-developed tips and tricks make RRB aspirants be exam ready. The vision of this coaching institute in Allahabad is to provide proper guidance and support to students at every stage of RRB preparation. Parakh Coaching prides itself of being one of the prominent coaching institutes for RRB preparation in Allahabad. The highly trained and supportive staff of the coaching institute helps students in every way to achieve their dream at this RRB coaching institute in Allahabad. Parakh Coaching, RRB strives hard to improve the language, expression and knowledge of the RRB aspirants.At Parakh coaching, Allahabad you will find every instrument at your disposal to excel RRB exam along with the perfect guidance. The motto of this RRB coaching institute in Allahabad is to make a person not only knowledgeable but also devoted towards his or her society.

Features
Timely doubt clearing sessions
Regularly conducted mock tests
Fill this form and get best deals on "RRB JE (Junior Engineer) Coaching classes"
100% genuine institutes aiming to help you ace studies
Get immediate response from the institutes
Compare institutes and pick only the best!
Feel free to choose the institute you like, and rest will be taken care of
TCM Education, Allahabad is a team of dedicated and experienced faculty work towards making success in RRB exams a possibility. The faculty comprises of subject experts, engineers, chartered accountants and MBAs. According to TCM education, Allahabad, the key to success is to inculcate an understanding of basics coupled with exam cracking tips. Founded by a team of passionate individuals the RRB coaching institute in Allahabad strives to provide quality education. Visualization techniques used during classroom coaching serves the purpose of innovation in learning at TCM Education, Allahabad.This RRB coaching institute in Allahabad not only they want to assist students in cracking exams but also make them future ready. This is the motto of TCM education, Allahabad. They mentor their students in such a way to facilitate them in taking career-oriented decisions.

Features
Small batch size for better individual attention
Weekly discussion sessions on general awareness
Comprehensive study material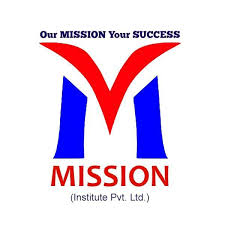 Mission Institute is one of the Allahabad's leading coaching institute providing aspirants with a friendly atmosphere to prepare for RRB exam. Success with this RRB coaching institute in Allahabad is guaranteed given their quality education content. Regular test and quiz sessions are conducted so that students undergo a rigorous preparation strategy at this RRB coaching institute in Allahabad. According to the director of Mission Institute, Allahabad, Mr Sanjay Singh Parihar high commitment and sustained hard work together act as key to cracking an exam like RRB or for that matter any exam. Hence, at Mission Institute, Allahabad their team of professional, skilled and knowledgeable teachers work with this vision.

Features
Mock tests are a regular feature at the Institute
Weak students are specially monitored
Timely sessions on doubt clearing
This post was created with our nice and easy submission form. Create your post!
Comment