About Computer Engineering
---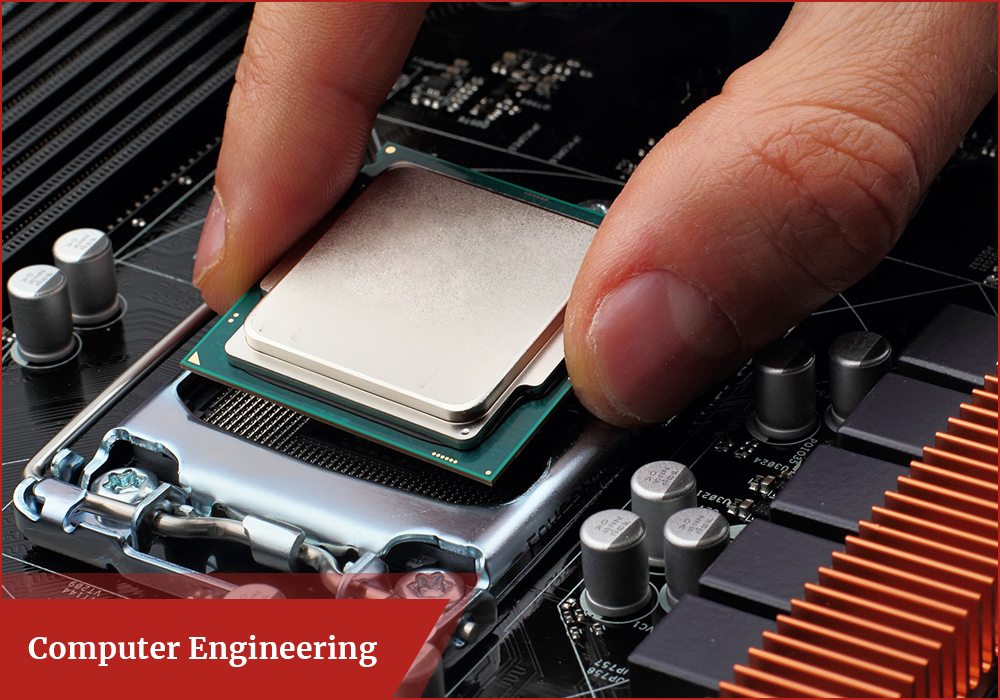 Definition
"Everybody in this country should learn how to program a computer, because it teaches you how to think" ~Steve Jobs
Rather than just using computers, computer engineers work with hardware and software. Computer engineers focus on innovation—making computing systems safer, faster and more powerful. Computer engineers apply scientific theory to develop and design new computer hardware or software.
At the career level, there are two main branches: hardware and software engineering. Hardware engineers focus their skills on computer systems and components, designing microprocessors, circuit boards, routers and other embedded devices. On the software side, these engineers create, test and debug programs and applications that run on computers, mobile devices and more.
Computer Engineering Career Path
---
Diploma (Computer Engineering/Computer Science and Engineering)
Level
Under-Graduate
Duration
3 years
Eligibility
High School/Intermediate/ITI, Some colleges have a criteria of specific minimum marks
Entrance Exam
Polytechnic Diploma Entrance Exam (e.g. Delhi CET, TS POLYCET)
Specialization
--
Average Course Fee
₹60,000 to ₹2,50,000
Mode
Regular
Goal
Junior Software/Hardware Engineer, IT Administrator, Lateral Entry in B.Tech
B.E./B.Tech (Computer Engineering/Computer Science and Engineering)
Level
Under-Graduate
Duration
4 years
Eligibility
10+2 with PCM (Physics, Chemistry & Mathematics), Computer Science as a main/optional subject, Some colleges have a criteria of specific minimum marks, Class XII candidates whose result is awaited can also apply
Entrance Exam
JEE (Joint Entrance Exam) Main, JEE (Joint Entrance Exam) Advanced, UPSEE (Uttar Pradesh State Entrance Examination), BITSAT (Birla Institute of Technology and Science Aptitude Test), COMEDK (Consortium of Medical, Engineering and Dental Colleges of Karnataka) Undergraduate Entrance Test, Delhi University Combined Entrance Examination, Vellore Institute of Technology Engineering Entrance Exam (VITEEE), SRM Joint Engineering Entrance Exam (SRMJEEE), CUSAT (Cochin University of Science and Technology) Common Admission Test, KIITEE (Kalinga Institute of Industrial Technology Entrance Examination), WBJEE (West Bengal Joint Entrance Examination), MHTCET (Maharashtra Common Entrance Test)
Specialization
--
Average Course Fee
₹4,00,000 to ₹12,00,000
Mode
Regular
Goal
Computer Programmer, Software/Hardware Engineer, System Designer, Software Developer, IT Administrator
M.E./M.Tech (Computer Engineering/Computer Science and Engineering)
Level
Post-Graduate
Duration
2 years
Eligibility
B.E./B.Tech. (Computer Engineering/Computer Science & Engineering) with 55% to 60% marks, B.E./B.Tech. (Electronics & Electrical/IT/Electronics & Communication Engineering)/MCA/M.Sc.(CS) can also apply
Entrance Exam
GATE (Graduate Aptitude Test in Engineering), Indian School of Mines (ISM) Entrance Exam
Specialization
Artificial Intelligence, Software Engineering, Cloud computing, Image Processing, Data Analytics, Security and Forensics, Computer Graphics, Vision and Multimedia, Computer Networks and Distributed Systems, Algorithms and Complexity, Embedded Systems and Architecture, Programming languages
Average Course Fee
₹50,000 to ₹6,00,000
Mode
Regular
Goal
Software Engineer, Research & Development Engineer, Application Developer, Lecturer
Colleges for Computer Engineering
---
Birla Institute of Technology and Science (BITS), Pilani
Chandigarh University, Chandigarh
College of Engineering, Anna University, Chennai
Delhi Technological University, New Delhi
Dr. Visvesvaraya Institute of Engineering & Technology, Bhopal
Government Polytechnic, Pune
Indian Institute of Science (IISc), Bengaluru
Indian Institute of Technology Bombay
Indian Institute of Technology Madras, Chennai
Indian Institute of Technology, Guwahati
Indian Institute of Technology, Varanasi
Integral University, Lucknow
Jadavpur University, Kolkata
Jamia Millia Islamia University, New Delhi
Kasturba Polytechnic For Women, Delhi
National Institute of Technology, Rourkela
Netaji Subhas Institute of Technology, Delhi
Techno India University, Kolkata
Vellore Institute of Technology, Vellore
Top Colleges for Computer Engineering
---
Scholarship / Fellowship in Computer Engineering
---
IIT Bombay offers Merit-cum-Means Scholarship and Research Fellowships for college students.
IIT Bombay Heritage Fund Scholarships by IIT Bombay alumni in USA.
Institute specific scholarships are awarded by IIT Delhi, Guwahati, Madras, Roorkee, Kanpur & Kharagpur.
NCERT offers scholarships to engineering students through National Talent Search Examination (NTSE).
Inspire Scholarship (Department of Science and Technology, Government of India) for dual degree (B.Tech & M.Tech).
Aditya Birla Scholarship for engineering students in IITs and BITS Pilani.
BITS Pilani awards different scholarships to bright students fulfilling the criteria
Ministry of Tribal Affairs, Government of India – Central Sector Scholarship for ST students.
Ministry of Social Justice and Empowerment, Government of India, Central Sector Scholarship for SC students.
National Scholarships (All States) - The applications for the same are forwarded through IIT.
Central Sector Scholarship Scheme for engineering students in Indian Universities.
Siemens Scholarship for 1st year engineering students in IITs and NITs.
FAEA BHEL Scholarship for engineering students who are socially and economically weak.
IET India Scholarship for 2nd and 3rd year engineering students.
Google Anita Borg Scholarship for students pursuing studies in the field of Science (only for women.)
GE Foundation Scholarship for 2nd year engineering students of the selected colleges MIT Manipal, VIT University, IIT Gandhinagar, BITS Pilani and Tezpur University, Assam.
Ministry of Minority Affairs, Govt. of India offers Merit cum Means Scholarship (MOMA Scholarship) to the engineering students belonging to the minority community and who are not financially strong.
Indian Oil awards IOCL Scholarship to the 1st year engineering students.
Computer Engineering Key Skills
---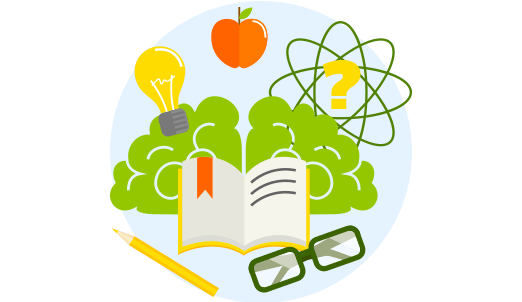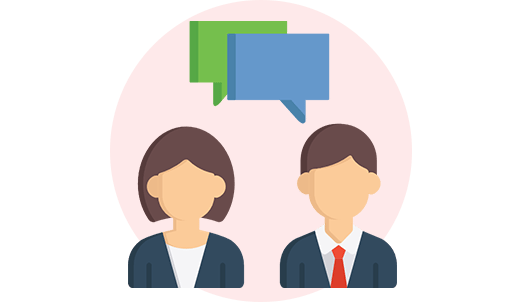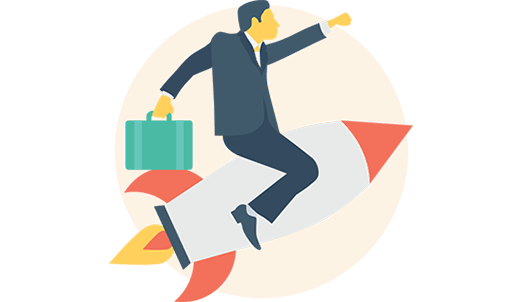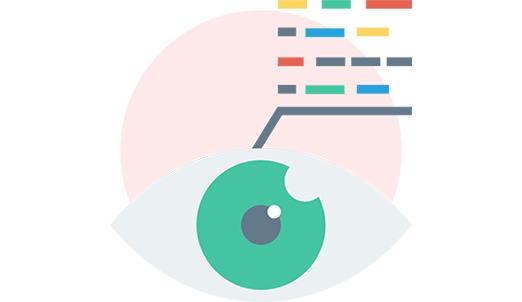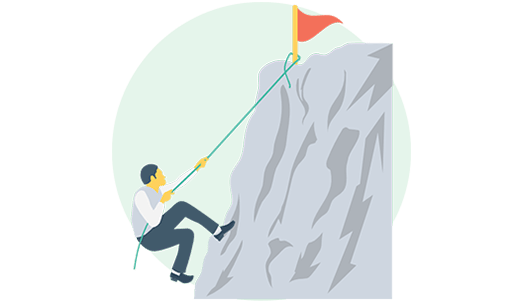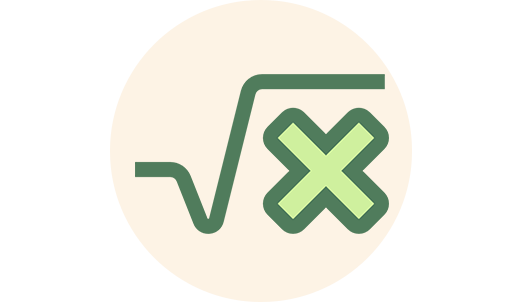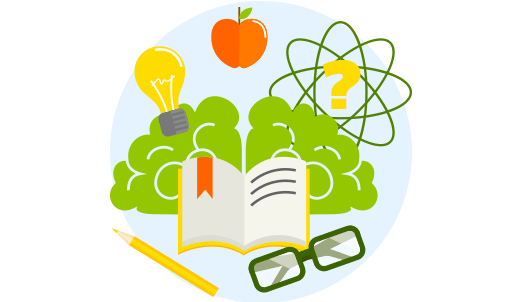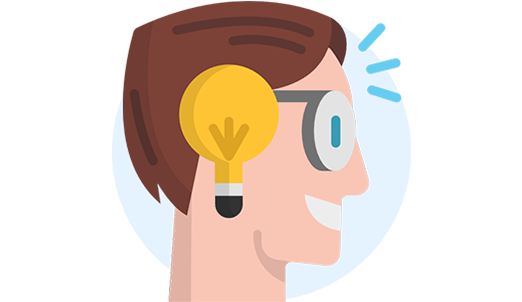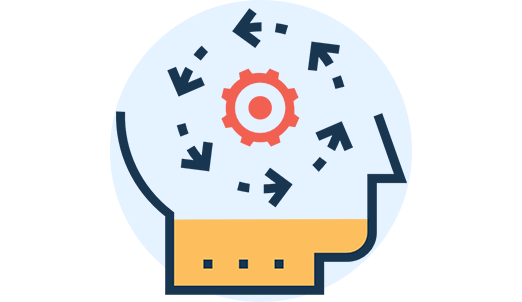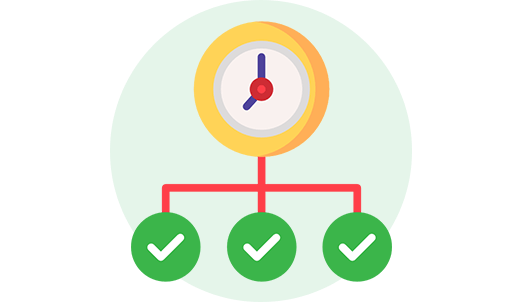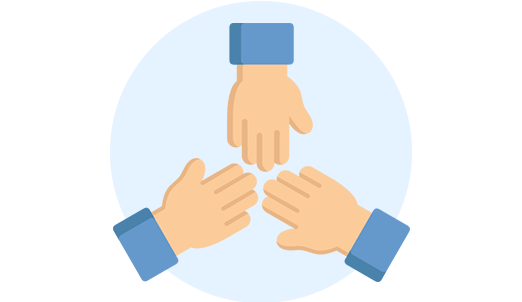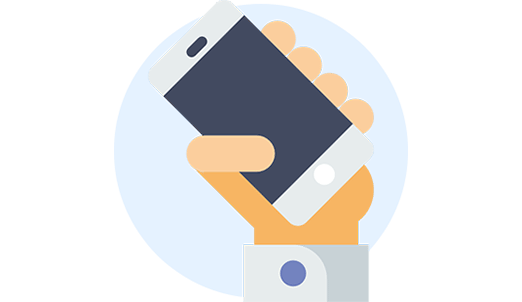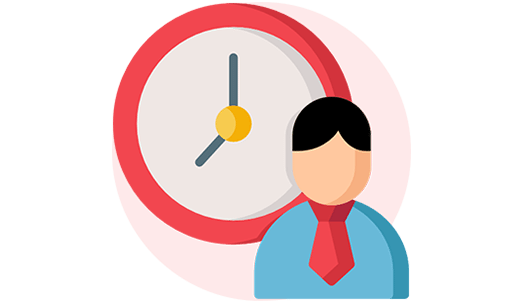 Computer Engineering Career Prospects
---
Computer Programmer
System Designer
Software Developer
IT / Network Administrator
System Analyst
Software Engineer
Hardware Engineer
Application Developer
Software Tester
Network Engineer
Mobile App Developer
Database Administrator
Technical Support Engineer
Computer Architect
Professor / Lecturer
Researcher and Development Engineer
CAD Engineer
Project Manager
Security Analyst
IT- Manager
Computer Network Support Specialist
Electronic Engineer
Freelancer
Jobs in Computer Engineering
---
Software & IT companies
Computer Hardware Industry
Database Management
Data Center
Research and Development
Government Organizations (e.g. railways, armed forces)
Robotics
Aeronautics
Firms installing business systems
Digital Consulting Firms
Hospitals and Hotels
Computer-related Equipment Manufacturing Firms
Computer Security Companies and Cyber Cell
Forensic Labs
Multimedia and Web Designing Companies
Architecture
Telecommunication
Embedded Systems
Electronic Industry
Educational Institutions
Self-Employment
Salary in Computer Engineering
---
Like in any other field the remuneration in this field depends on qualification, experience and area in which one works. One could get an initial pay of ₹15,000 to ₹70,000 per month.
Computer Engineering Role Models
---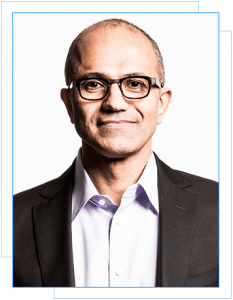 Satya Nadella
Satya Nadella is an Indian American business executive. He is the current Chief Executive Officer (CEO) of Microsoft, succeeding Steve Ballmer in 2014. Before becoming CEO, he was Executive Vice President of Microsoft's cloud and enterprise group, responsible for building and running the company's computing platforms, developer tools and cloud computing services. Nadella worked at Sun Microsystems as a member of its technology staff prior to joining Microsoft in 1992. At Microsoft, Nadella has led major projects that included the company's move to cloud computing and the development of one of the largest cloud infrastructures in the world. Nadella worked as the senior vice-president of Research and Development (R&D) for the Online Services Division and vice-president of the Microsoft Business Division. Later, he was made the president of Microsoft's $19 billion Server and Tools Business and led a transformation of the company's business and technology culture from client services to cloud infrastructure and services. He has been credited for helping bring Microsoft's database, Windows Server and developer tools to its Azure cloud. The revenue from Cloud Services grew to $20.3 billion in June 2013 from $16.6 billion when he took over in 2011.[24] He received $18 million in 2016 pay.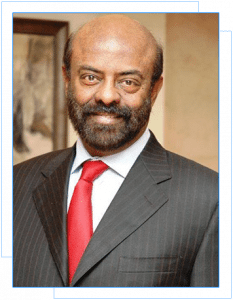 Shiv Nadar
Shiv Nadar is an Indian billionaire industrialist and philanthropist. He is the founder and chairman of HCL and the Shiv Nadar Foundation. Nadar founded HCL in the mid-1970s and transformed the IT hardware company into an IT enterprise over the next three decades by constantly reinventing his company's focus. In 2008, Nadar was awarded Padma Bhushan for his efforts in the IT industry. Nadar, nicknamed by friends as Magus (Old Persian for "wizard"), since the mid-1990s has focused his efforts on developing the educational system of India through the Shiv Nadar Foundation. He is the brother of Tamil novelist Ramanichandran. Nadar began his career at Walchand group's Cooper Engineering in Pune in 1967. He soon gave it up to begin his own venture, in partnerships with several friends and colleagues. These partners were Ajai Chowdhry (Ex-Chairman, HCL Infosystems), Arjun Malhotra (CEO and Chairman, Headstrong), Subhash Arora, Yogesh Vaidya, S. Raman, Mahendra Pratap and DS Puri. The initial enterprise which Nadar and his partners began was Microcomp, a company which focused on selling teledigital calculators in the Indian market.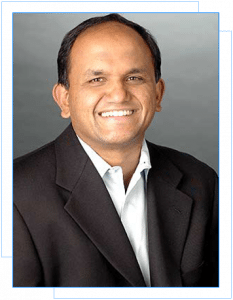 Shantanu Narayen
Shantanu Narayen is an Indian American business executive, and the CEO of Adobe Systems, and president of the board of the Adobe Foundation. Prior to this, he had been the president and chief operating officer since 2005. He started his career at Apple. After Apple, Narayen served as director of desktop and collaboration products for Silicon Graphics, then co-founded Pictra Inc. a company that pioneered the concept of digital photo sharing over the Internet. Narayen joined Adobe in 1998 as a senior vice-president of worldwide product research, was later promoted to executive vice president of worldwide products, and appointed to his current post in November 2007 at the age of 45. He serves on the board of Dell Inc. and the advisory board of the Haas School of Business, University of California at Berkeley. He grew up in Telugu speaking family in Hyderabad, India, the second son of a mother who taught American literature and a father who ran a plastics company. He went to Hyderabad Public School in Hyderabad. Narayen earned a bachelor's degree in electronics and communication engineering from University College of Engineering, Osmania University in India, an MBA from the University of California, Berkeley, and a master's degree in computer science from Bowling Green State University, Ohio.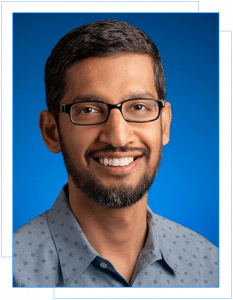 Sundar Pichai
Sundar Pichai also known as Sundar Pichai, is an Indian American business executive. Pichai is the chief executive officer (CEO) of Google Inc. Formerly the Product Chief of Google, Pichai's current role was announced on 10 August 2015, as part of the restructuring process that made Alphabet Inc. into Google's parent company. and he assumed the position on 2 October 2015. Pichai worked in engineering and product management at Applied Materials and in management consulting at McKinsey & Company. Pichai joined Google in 2004, where he led the product management and innovation efforts for a suite of Google's client software products, including Google Chrome and Chrome OS, as well as being largely responsible for Google Drive. He went on to oversee the development of different applications such as Gmail and Google Maps. On 19 November 2009, Pichai gave a demonstration of Chrome OS; the Chromebook was released for trial and testing in 2011, and released to the public in 2012. On 20 May 2010, he announced the open-sourcing of the new video codec VP8 by Google and introduced the new video format, WebM.
Padmasree Warrior
Padmasree Warrior is Chief Executive Officer of NIO U.S as well as a member of its board of directors. In these capacities, she is responsible for the brains of NIO's autonomous, electric vehicles and the overall user experience. She is based in San Jose, CA where NIO U.S. is headquartered. Warrior joined Motorola in 1984. Over the course of her 23 years at the company she served as Corporate Vice-President and general manager of Motorola's Energy Systems Group, and Corporate Vice-President and Chief Technology Officer in its Semiconductor Products Sector. Immediately prior to becoming Motorola's CTO, she served as general manager of Thoughtbeam, a product of Motorola, in Tempe, Arizona. When named Motorola's CTO in January 2003, Warrior became a senior vice-president and in 2005 she was promoted to executive vice-president. During Warrior's tenure as CTO, Motorola was awarded the 2004 National Medal of Technology by the President of the United States, the first time the company had received this honour. During this period she was a proponent of "Seamless Mobility" – the concept of having seamless communication across all facets of a person's life. The dream was not fully realised and the concept was eventually dropped from Motorola marketing presentations. On 4 December 2007, she left Motorola to become CTO at Cisco Systems. It was announced in June 2015 that she will be leaving Cisco Systems.
[contact-form-7 id="50221" title="Sidebar Contact form"]