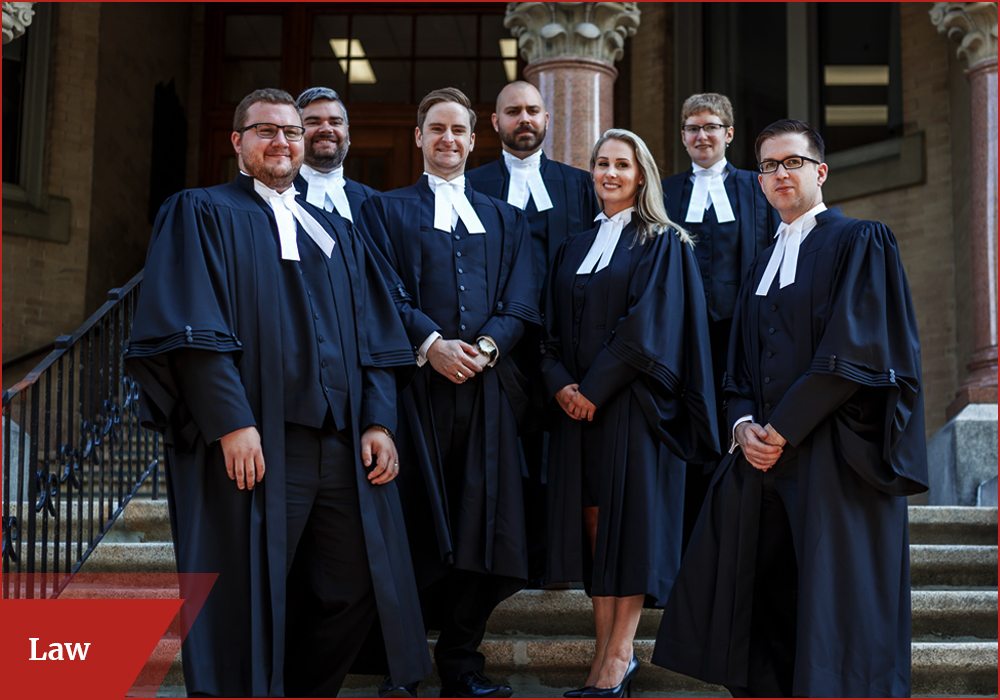 Definition
"The power of the lawyer is in the uncertainty of the Law". ~Jeremy Bentham
"The leading rule for the lawyer, as for the men of every calling, is Diligence." ~Abraham Lincoin
A lawyer is a person who practices law, as an advocate, barrister, attorney, counsellor or chartered legal executive. The legal profession in India has undergone a strategic and substantial change over the last few decades. Nowadays, the law aspirants not only figure themselves in courts but mark their presence in various corporate houses, law agencies, law firms, litigation, administrative services and many more sectors.
In brief:
Law graduates in our country are not entitled to appear in courts even if they acquire a degree in law or call themselves lawyers. After being enrolled by one of the State Bar Councils, and clearing the All India Bar Examination, a Law Graduate is an Advocate and can appear in Court representing clients.
LL.B. (Integrated) (Bachelor of Legislative Law)
Level
Under-Graduate
Duration
3 years to 5 years
Eligibility
Maximum age is 20 years (22 for SC/ST candidates) 10+2 or equivalent with min 45% marks (General/OBC/PWD), 40% marks (SC/ST)
Entrance Exam
All India Law Entrance Test (AILET), Common Law Admission Test (CLAT), Law School Admission Test (LSAT), Symbiosis Entrance Test (SET), Delhi University Law Entrance Exam, BVP CET Law, AMU Law Entrance Exam, Banaras Hindu University Undergraduate Entrance Test (BHU UET)
Specialization
--
Average Course Fee
₹50,000 to ₹3,50,000
Mode
Regular/Distance
Goal
Lawyer, Solicitor General, Public Prosecutor
LL. M (Master of Legislative Law)
Level
Post-Graduate
Duration
2 years
Eligibility
L.L.B./B.L. Degree/5 Year LL.B. Degree Course under 10+2+5 pattern or an equivalent Degree from a recognized University with not less than 55% marks in the aggregate (50% in case of reserved Categories, i.e., S.C./S.T./Persons with Disability). Percentage and other criteria are mostly the same but may vary as per the institute's policy.
Entrance Exam
All India Law Entrance Test (AILET), Common Law Admission Test (CLAT), Law School Admission Test (LSAT), Symbiosis Entrance Test (SET), Delhi University Law Entrance Exam, BVP CET Law, AMU Law Entrance Exam, Banaras Hindu University Undergraduate Entrance Test (BHU UET)
Specialization
--
Average Course Fee
₹40,000 to ₹3,00,000
Mode
Regular/Distance
Goal
Advocate, Attorney General, Public Prosecutor, Solicitor, Oath Commissioner, Notary, Sub-Magistrate, Magistrate, District and Sessions Judge, Legal advisor, Trustees, Law Teacher, Law Reporter, Legal Expert, Process Flow Analyst, Legal Manager, Law Officer, Legal Head, Legal Counsel, Legal Reporter, Legal Assistant
Acharya Nagarjuna University Centre for Distance Education
Aligarh Muslim University, Aligarh
Alliance University, Bangalore
Amity University, Noida
Andhra University, Visakhapatnam
Apeejay Stya University
Babasaheb Bhimrao Ambedkar University, Lucknow
Bangalore University
Calicut University, Calicut
Central University of South Bihar, Patna
Chhatrapati Shahu Ji Maharaj University, Kanpur
Christ University, Bengaluru
Delhi University (DU), New Delhi
Dibrugarh University
Dr. Ram Manohar Lohiya National Law University, Lucknow
Galgotias University, Greater Noida
Gauhati University, Guwahati, Assam
Gautam Buddha University, Uttar Pradesh
Government Law College, Mumbai
Gujarat National Law University, Gandhinagar
ILS Law College, Pune
Indian Institute of Technology (IIT), Kharagpur
Jaipur National University, Jaipur
Jamia Millia Islamia University, New Delhi
KIIT University, Bhubaneswar
KLE Society's Law College, Bangalore
M.S. Ramaiah College of Law, Bangalore
Maharaja Sayajirao University of Baroda
Maharishi Dayanand University, Rohtak 
National Law School of India University, Bangalore
National Law University, Delhi
Punjab University, Chandigarh
Saveetha University, Chennai
Sikkim Manipal University, Sikkim
Symbiosis Law School, Pune
The National Law Institute University, Bhopal
The National University of Advanced Legal Studies, Kochi
University of Allahabad, Allahabad
University of Lucknow
University of Mumbai, Mumbai
University of Petroleum and Energy Studies, Dehradun
Vivekanand Institute of Professional Studies, Delhi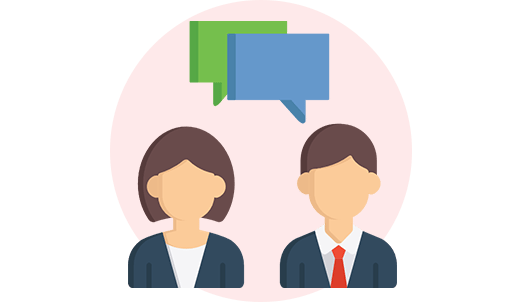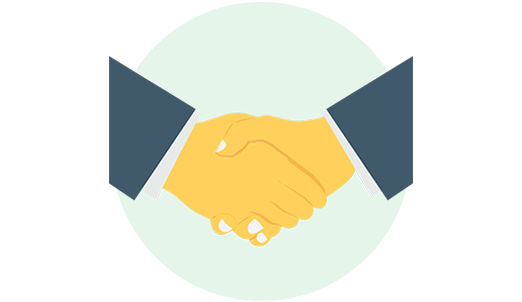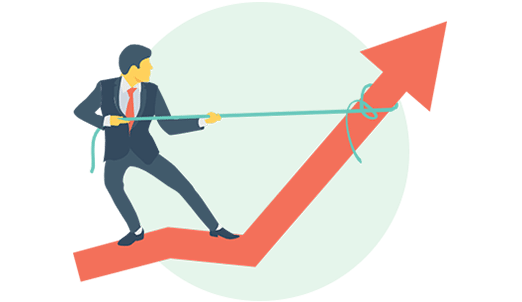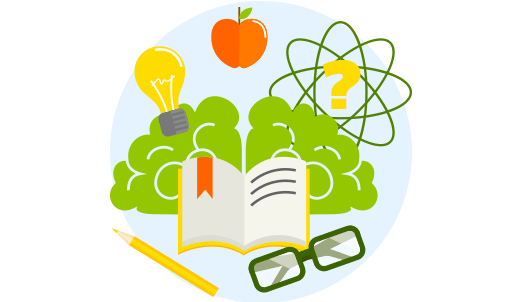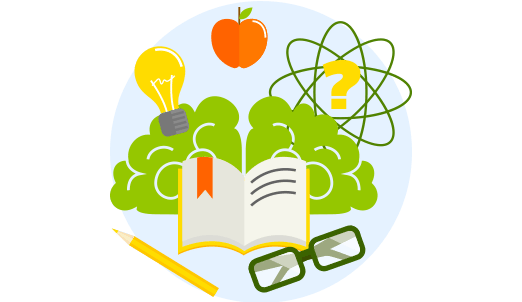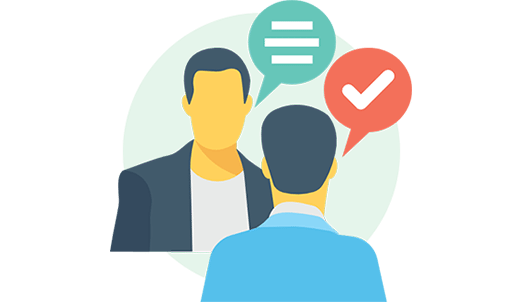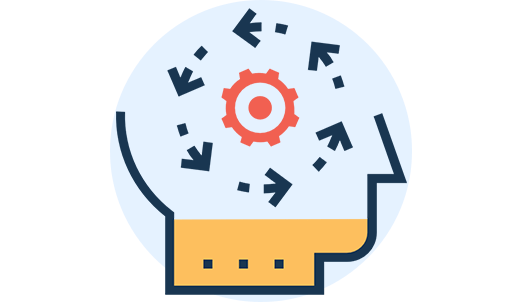 Advocate
Attorney General
Public Prosecutor
Solicitor
Oath Commissioner
Notary
Sub-Magistrate
Magistrate
District and Sessions Judge
Legal advisor
Trustees
Law Teacher
Law Reporter
Legal Expert
Process Flow Analyst
Legal Manager
Law Officer
Legal Head
Legal Counsel
Legal Reporter
Legal Assistant
Law Agencies
Law Firms
Litigation
Banks
Business Houses
Legal Consultancies
News Channels
Newspapers
Judiciary
Private Practice
Sales Tax and Excise Departments
An entry level lawyer earns somewhere around ₹12,000 to ₹60,000 per month.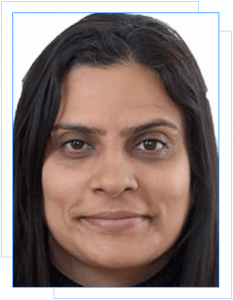 Advocate Charu Mathur
Advocate Charu Mathur has a rich and diverse expertise on corporate, commercial, civil, NGT matters, educational Law, criminal and constitutional matters. She is Advocate on Record Supreme Court of India. Advocate Mathur is a regular practitioner before the Hon'ble Supreme court and represented parties like Cricketing bodies, educational institutions like IIT Jodhpur, NLU-Jpdhpur, BPUT-Orissa, Maharana Pratap Agricultural University, Private Engineering and Medicine colleges of Gujarat and Orissa. She has appeared on behalf of the Grandson of Nizam of Hyderabad, and has successfully handled other high profile matters like HRSP scheme i.e high security number plates. Along with the above mentioned she has also handled election petitions of union ministers and MLAs and has appeared in a number of employment related matters both pertaining to service and labour laws. Advocate Charu is a rare combination of not only litigation and advisory work but also academics. She designed course curriculum for various programs of various institutions. Her expertise in academic field lies in providing structured programs for legal aspects of business to management institutions.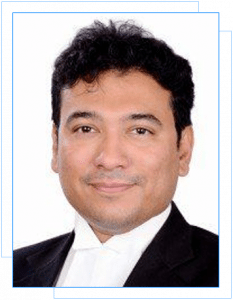 Advocate Arjun Vinod Bobde
In 2002, Advocate Bobde did his Masters in Commercial Law (LL.M) from the University of Cardiff, Wales, England and specialized in Intellectual Property, International Sales and Comparative Contracts. On returning to India in 2003, Advocate Bobde rejoined M/s Karanjawala & Co. and worked with them till 2004, after which he co-founded his Law Firm, BBPM Law Associates. He has now dissolved the Firm and branched out into Counsel Practice. He has handled matters ranging from ICC Arbitration to Family Law matters and cases involving various Constitutional Questions as well. He has dealt with cases including several landmark issues, an example of which includes Om Hemrajani's case (initiation of criminal proceedings against a defaulter of foreign bank liabilities where the law under section 188 of the Cr.P.C. was laid down in respect of jurisdiction). Advocate Bobde has offices in Delhi, Nagpur, Mumbai and Goa. He is also on the Panel for the State of Goa representing the interests of the State of Goa in the Supreme Court of India. Advocate Bobde enrolled for the Bar Council of Delhi in the year 2001. He is a member of the Supreme Court Bar Association, Saket District Court Bar Association and the Nagpur High Court Bar Association.
[contact-form-7 id="50221" title="Sidebar Contact form"]