About Visual Communication
---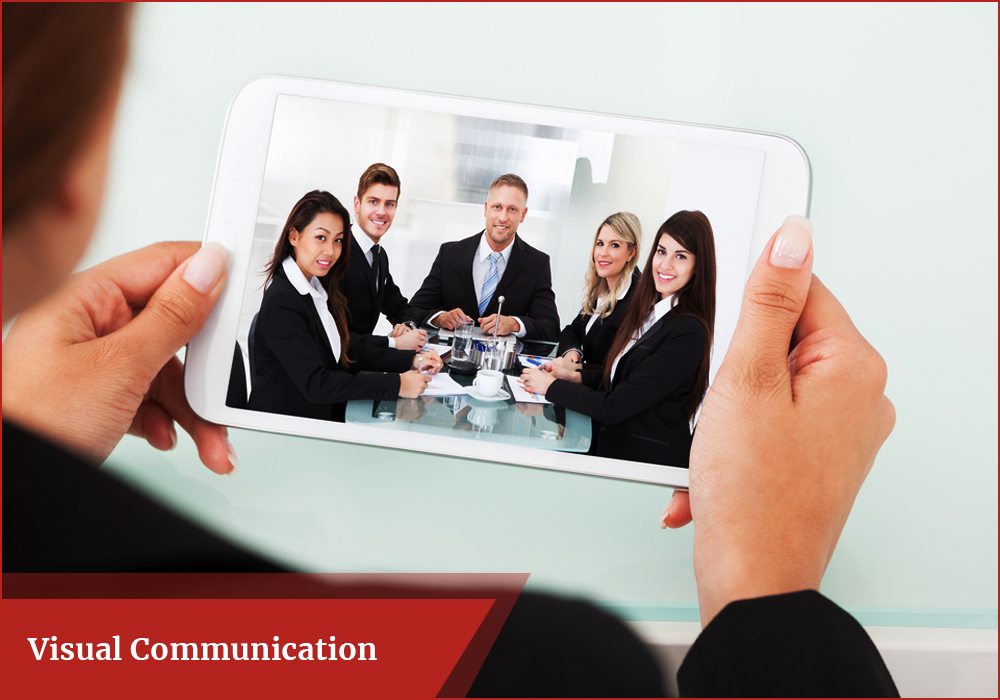 Definition
"Communicate with visual literacy – Make good use of all the non-verbal ways of communication – color, shape, form, texture". ~ Marty Sklar
"The ultimate role of photography as a contemporary language of visual communication consists of its capacity to slow down our fast and chaotic way of reading images". ~Luigi Ghirri
Visual communication (Viscom) is communication through a visual aid and is described as the conveyance of ideas and information in forms that can be read or looked upon. Visual communication in part or whole relies on vision, and is primarily presented or expressed with two-dimensional images. It includes: signs, typography, drawing, graphic design, illustration, industrial design, advertising, animation color and electronic resources. It also explores the idea that a visual message accompanying text has a greater power to inform, educate, or persuade a person or audience.
Visual communication is carried out through visual aids. The evaluation of a good visual communication design is mainly based on measuring comprehension by the audience, not on personal aesthetic and/or artistic preference as there are no universally agreed-upon principles of beauty and ugliness. Excluding two dimensional images, there are other ways to express information visually – gestures and body language, animation (digital or analogue), and film. Visual communication by e-mail, a textual medium, is commonly expressed with ASCII art, emoticons, and embedded digital images.
Students studying visual communication are taught the basic physics of light, anatomy and physiology of the eye, cognitive and perception theories, color theories, Gestalt psychology, aesthetics, natural reading patterns, design principles, semiotics, persuasion, camera/filming actions and image-types, and so forth. Colleges for visual communications differ in their approach, but most combine theory and practice in some form.
Visual communication takes place through pictures, graphs and charts, as well as through signs, signals and symbols. It may be used either independently or as an adjunct to the other methods of communication.
Visual Communication Career Path
---
B.Sc. Visual Communication
Level
Under-Graduate
Duration
3 Years
Eligibility
10+2 from a recognized educational Board
Entrance Exam
As per University Norms, Some Reputed Colleges conduct their own Entrance Exams.
Specialization
--
Average Course Fee
₹30,000 to ₹7,00,000
Mode
Regular
Goal
Graphic Artist, Desktop Publisher, Customer Service Execution, Digital Photographer, Web Designer, Instructional Designer, Animator, Cartoonist, Production Assistant, Ad Photographer, Event Manager etc.
M.Sc. Visual Communication
Level
Post-Graduate
Duration
2 Years
Eligibility
B.Sc. Visual Communication/Media or Design related Degrees like Fine Arts, Journalism etc. or Equivalent
Entrance Exam
GGSIPU CET, Jamia Milia Islamia University Entrance Exam, DU Entrance Exam, FTIL Entrance Test, etc.
Specialization
--
Average Course Fee
₹70,000 to ₹5,00,000
Mode
Regular
Goal
Customer Service Executive (Web), Desktop Publisher, Web Developer, Graphic Artist, Production Assistant, Manager, Digital Photographer, Instructional Designer, Media Marketing Executives, Business Development Manager, Solution Sales Manager etc.
Colleges for Visual Communication
---
AAT College, Kochi
Amity University, Noida
Amrita School of Arts and Sciences, Kochi
Anna School of Management & Science Institute, Madurai
Ansal University, Sushant School of Design, Gurgaon
Apollo Arts and Science College, Chennai
Asian Academy of Film & Television (AAFT), Noida
Asian College of Journalism, Chennai
Ethiraj College for Women, University of Madras, Chennai
Future Multimedia, Indore
Indraprastha College For Women, New Delhi
Loyola College, Chennai
Manipal University, Manipal
Mohamed Sathak College of Arts and Science, Chennai
Mudra Institute of Communications, Ahmedabad
National Institute of Design(NID), Ahmedabad
NICC International College of Design, Bangalore
Sathyabama University, Chennai
Shri Shankarlal Sundarbai Shasun Jain College for Women, Chennai
Shrishti School of Art, Bangalore, Karnataka
St Pauls Institute of Communication Education, Bangalore
St. Joseph's College, Bengaluru
Symbiosis International University, Pune
Tamil Nadu Open University, Anna Salai
Xavier Institute of Communication, Mumbai
Top Colleges for Visual Communication
---
Scholarship / Fellowship in Visual Communication
---
The Scholarship from NICC (National Institute of Creative Communication)
The Young India Fellowship (YIF)
Some College provide Scholarships as per University Norms
Visual Communication Key Skills
---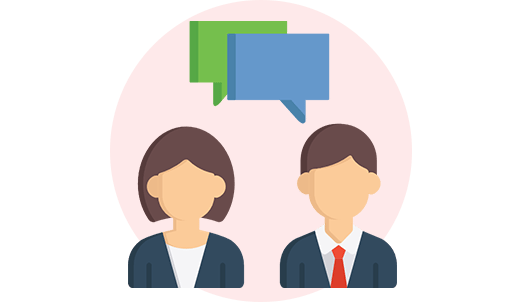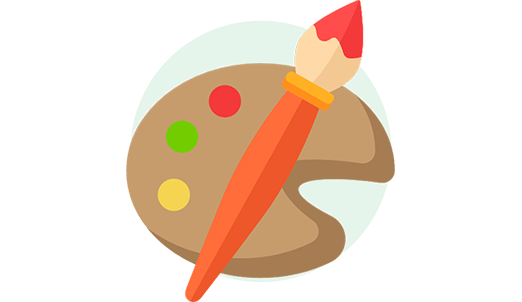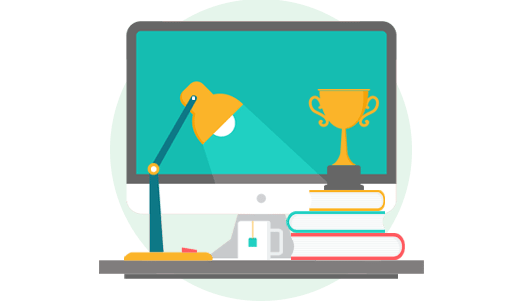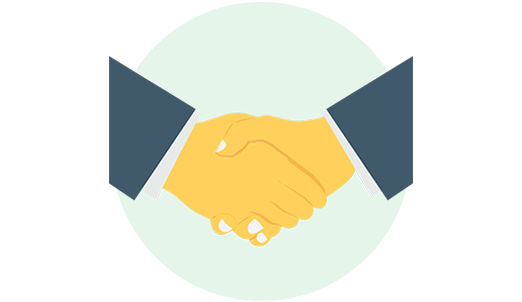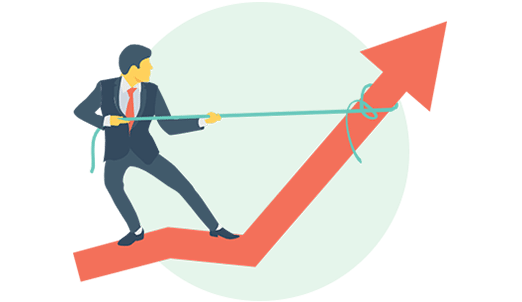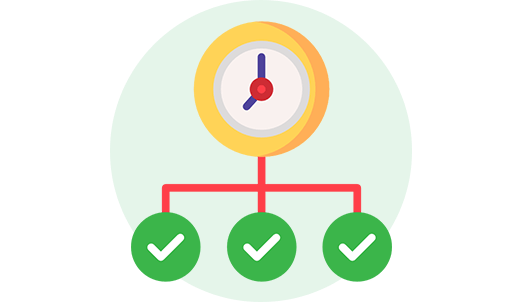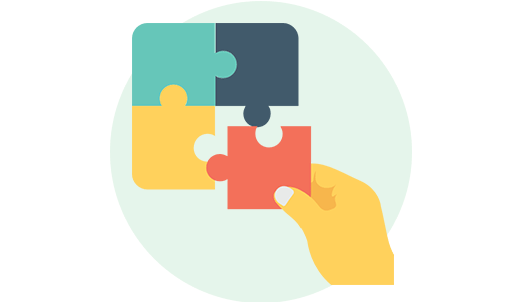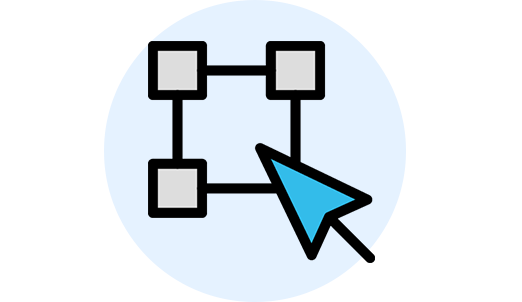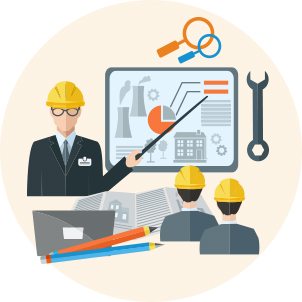 Visual Communication Career Prospects
---
Visual Communication Designer
Graphic Artist
Desktop Publisher
Digital Photographer
Web Designer
Instructional Designer
Animator
Cartoonist
Production Assistant
Ad Photographer
Event Manager, etc.
Jobs in Visual Communication
---
News and Media Industry
Advertising Industry
Film Industry
Websites
Radio Stations
Colleges and universities
Gaming websites, etc.
Media & Journalism
Customer Care
Media Relations & Research
Telecom Industry
Information Technology (IT)-based organizations
Colleges & universities, etc.
Salary in Visual Communication
---
The average pay for a Visual Communication Designer / Graphic Artist / Designer is ₹22,000 to 50,000 per month.
Thereafter on gaining experience they can go on to earn even higher than ₹50,000 per month. It all depends on the knowledge gained and the position held.
Visual Communication Role Models
---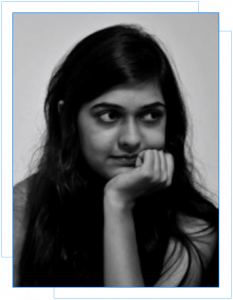 Dhruvi Tolia
Dhruvi Tolia is a Communication Designer from Mumbai, India. Her passion for designing systems as a cohesive medium for communication has laid the foundation for her work in integrated branding and type design. Before working with ITF, she has worked as a communication designer at Design Stack, Mumbai. Her work there on branding and brand communications, publication design and environmental graphics has shaped her views on looking at design from a utilitarian perspective.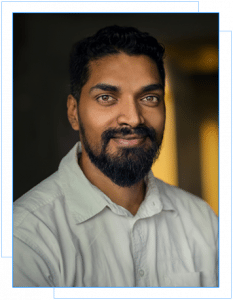 Ranganath Krishnamani
Ranganath Krishnamani is a multi- disciplinary designer specializing in Illustration, User Experience and Art Direction. He draws inspiration from vintage architecture, street art and machinery. He loves travelling and exploring new trails on his bicycle. Before the Ironclad: The Development of Ship Design, Propulsion, and Armament in the Royal Navy, 1815-60. (Naval Inst Pr, April 1990). It has been a tradition at CreativeMornings to work with an artist in our community to create an illustration for the monthly theme. April is all about the Beyond. While the artwork speaks for itself, we wanted to get to know the artist on a personal level and introduce them to the creative community.
[contact-form-7 id="50221" title="Sidebar Contact form"]