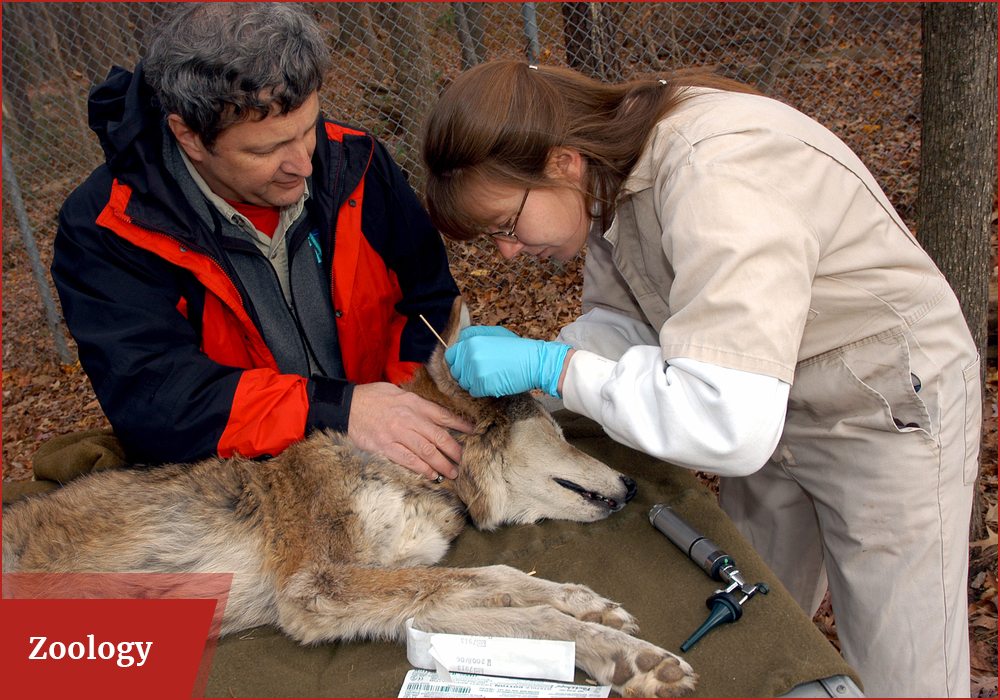 Definition
"The zoologist is delighted by the differences between animals, whereas the physiologist would like all animals to work in fundamentally the same way." ~Alan Hodgkin 
Zoology or animal biology is the branch of biology that studies the animal kingdom, including the structure, embryology, evolution, classification, habits, and distribution of all animals, both living and extinct, and how they interact with their ecosystem. Zoology is divided into different fields: mammalogy (the study of mammals), ornithology (birds), herpetology (reptiles and amphibians), ichthyology (fish), entomology (insects), malacology (mollusks, from snails with and without shells to squids and octopuses), and helminthology (worms, from earthworms to flatworms), among others.
B.Sc. (Zoology)
Level
Under-Graduate
Duration
3 years
Eligibility
10+2 in Science stream
Entrance Exam
--
Specialization
--
Average Course Fee
₹10,000 to 2,00,000
Mode
Regular/Distance
Goal
Animal and Wildlife Educators, Zoo keeper, Animal rehabilitator, Zoo Curator, Documentary Maker, Researcher, Animal Behaviorists, Conservationist, Animal Trainers
B.Sc. (Hons.) (Zoology)
Level
Under-Graduate
Duration
3 years
Eligibility
10+2 in Science stream
Entrance Exam
--
Specialization
--
Average Course Fee
₹20,000 to ₹2,55,000
Mode
Regular
Goal
Animal and Wildlife Educator, Zoo Curator
M.S.C (Zoology)
Level
Post-Graduate
Duration
2 years
Eligibility
Bachelor's Degree in Zoology Science
Entrance Exam
BHU PET (Banaras Hindu University- Postgraduate Entrance Test)
Specialization
--
Average Course Fee
₹2,500 to ₹1,80,000
Mode
Regular/Distance
Goal
Biological Laboratory Technician, Conservationist, Environmental Consultant, Herpetologist, Veterinary Technologist, Wildlife Educator, Wildlife Rehabilitator etc.
Aligarh Muslim University, Aligarh
DAV College, Chandigarh
Deen Dayal Upadhyay College, Delhi
Gargi College, University of Delhi, Delhi
GGDSD College, Chandigarh
Hansraj College, New Delhi
Isabella Thoburn Degree College, Lucknow
Kirori Mal College, Delhi University, Delhi
Lal Bahadur Shastri PG College, Jaipur
Lovely Professional University, Jalandhar
Loyola College, Chennai
M.O.P. Vaishnav College for Women, Chennai
Madras Christian College, Chennai
Maulana Azad College
Miranda House, University of Delhi
National Post Graduate College, Lucknow
Ramjas College, Delhi
Sophia College for Women, Mumbai
St. Joseph's College, Kerala
St. Stephen's College, Delhi
Scholarship / Fellowship in Zoology
---
Government also awards scholarships to those students who pursue a course in the field of Science-
INSPIRE Programme
Narotam Sekhsaria Scholarship
Different institutions / colleges award scholarships to deserving students. The scholarship criteria vary from one institute to another.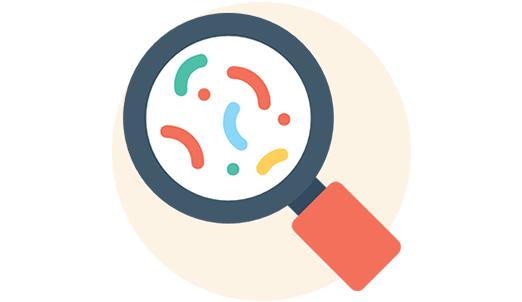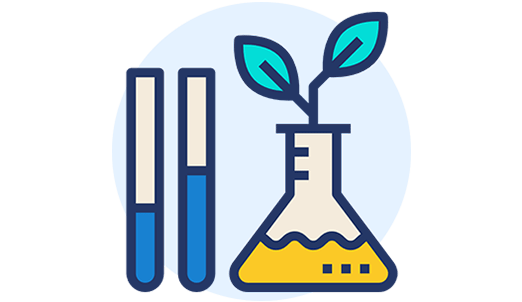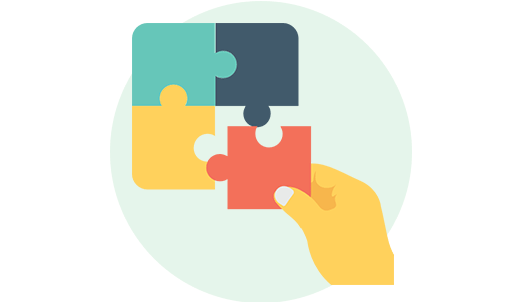 Zoologist
Ecologist
Environmental Consultant
Field Trials Officer
Marine Scientist
Nature Conservation Officer
Physician Associate
Research Scientist (Life Sciences)
Hospitals
Colleges
Agricultural Firms
Medical Laboratories
Pharmaceutical Companies
Hatcheries
Environmental Agencies
Zoos
Television Channels
Veterinary Hospitals
Animal Clinics
Colleges and Universities
Research Institutions
Wildlife Management Firms
Fisheries and Aquaculture
Pest Control Companies
Animal Care-Taking Providers
Museums
Botanical Gardens
Conservation Organizations
Nature Reserves
Like in any other field the remuneration in this field depends on qualification, experience and area in which one works. One could get an initial pay of ₹10,000 to ₹50,000 per month.
Anisur Khuda Baksh
Anisur Khuda Baksh- He is a famous Indian Zoologist for his contribution in homeopathy and research on animals. He is currently a professor of Zoology in University of Kalyani in West Bengal and is known for his published work on cause of liver toxicity in mice due to reduced arsenic content.  He has performed many research on mice like treating arsenic induced diabetes using nanoparticles and is known for production of nano-insulin.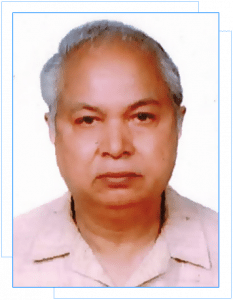 Shamim Jairajpuri
Shamim Jairajpuri- He is one of the famous zoologist and has done extensive study and research in the field of nematology and received his doctoral degree from AMU for his work in taxonomy. He is a gold medal winner by Zoological Survey of India and was also awarded Lifetime Achievement in Nematode Research in 2016 by Nematological Society of India and in Parasitology by Indian Society of Parasitology. He held the position of Director in Zoological Survey of India from 1989 to 1991.
[contact-form-7 id="50221" title="Sidebar Contact form"]