Guidelines to claim a Listing and have it modified on directory.edugorilla.com
If you feel that something is not right with the listing of your institute on directory.EduGorilla.com, please follow the below Do-It-Yourself-Guidelines below. You can claim your listing of your Institute in simple steps. We will take the needful action to have it corrected.
Step 1
Open the center's details you want to place a claim on to get it modified.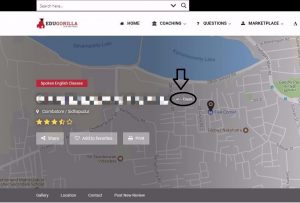 Step 2
Click on the "Claim" link as highlighted below (If you don't see a "Claim" link, it means that it is already claimed by somebody else. Fret not, you can still reach out to us at [email protected] and we will have your request addressed).
Step 3
You will land on the login page as shown below. If you already have an account associated with edugorilla.com, you can "Log in" else, please register yourself by filling the details and clicking the "Sign Up" button.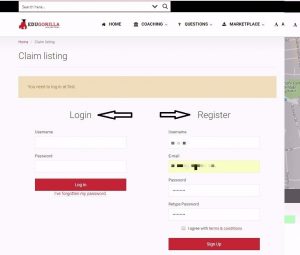 Step 4
Click on the Claim button after filling the relevant details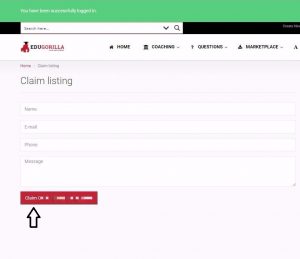 Step 5
Once you click on the "Claim" button, you will see "I claimed it" written as shown in the screenshot below. We'll be notified of your request and will reply to you within 48 hours to have your request addressed.