3 months of an extensive, strenuous and a hopeful preparation boiled down to 38 percentile. A mere 38 percentile in CAT. CAT, an entrance exam being one, that had been given utmost importance by every single person I knew back then made me feel like just another sheep in the herd, gunning for glory without even sparing a moment to think if I really was prepared enough  to take a shot at this monstrous task that was at hand. In addition to this I was absolutely confident of not even clearing the cut-off for other generic MBA colleges like SIBM, because of the fact that even the SNAP cut-off for SIBM was quite high. Constant words of encouragement from my fellow mates spurred me to attempt this test. With great determination, after being completely brainwashed by the instructor, at the coaching class, I convinced my father to sign a check of Rs 30,000. Guess what, I attended 3 months of class and left that place feeling miserable, frustrated and a little guilty of washing down the 30 thousand rupees because it was nearly impossible for me to cope with the genius' that were next to me . I was literally in tears and stranded midway. Time was flying, the dreaded month was nearing and I had no one to tutor me.
Fortunately I got hold of a private tutor, coupled it with lessons on YouTube and paved my own way for whatever little preparations that I could manage. Till now all that I had in mind was, the very thought of being rendered a hopeless individual with no future, had I not scored a humongous 90 percentile or more, just like "Sharma-ji" ka beta. One fine day, I decided to speak my heart out to my tutor. I had a great one hour session with him, spewing out all the worries and the frustration that had clung on to my mind over this period of time. I enquired about the career opportunities that would have been left open for me encase I fared miserably in the test. And there he was, with a solution to my problems.
"If you think you will not fare well in CAT, think of a niche course and forget the generic MBA", is what he advised. I was intrigued, after listening to this very statement he had just uttered and this led to another hour of a chat. He spoke about various other courses, a few of which were off topic but the majority of them had me listening upright. He spoke about a media and communication course at universities like SIMC (Symbiosis Institute of Media and Communication), MICA (Ahmedabad), Xavier's (Mumbai) and a few others like Flames.
I surfed through the respective websites and read the course structure thoroughly. And let me tell you, it was worth it. Since I had done BBA in my undergrads, I had a fair clue of what a generic MBA would entail, which in reality was really boring. But the communication course structure was a completely new thing altogether. I ended up applying for MICA and SIMC. Unfortunately i did not get through MICA but I managed to get past the admission procedure at SIMC, which in itself was quite challenging and rigorous.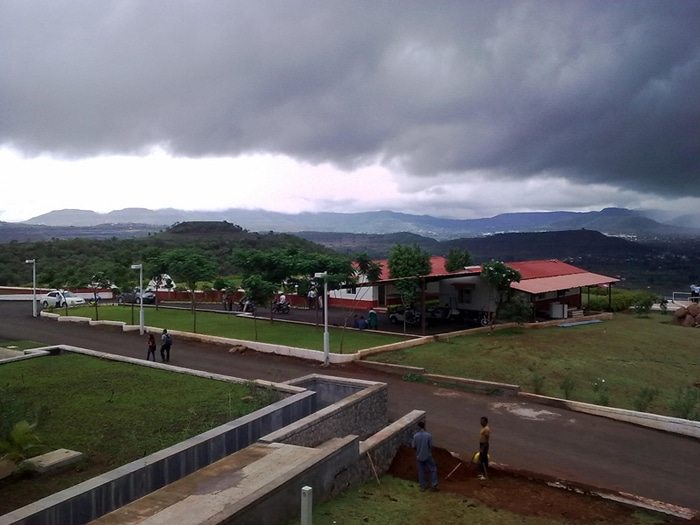 What happens on the hills, stays on the hills
Now coming to the course structure, I will just run through the basics of what this subject entailed. SIMC has a MA ( Journalism+Audio Visual) course and also a MBA (Communication Management). Both of them are a 2-year course. I being a management student opted for the MBA in communication management.
Remember the "Mauka-Mauka" advertisements that had taken the nation by storm during the Cricket World Cup? Or for that matter, you must be familiar with the Vodafone Zoo-Zoo advertisements I suppose. Well, "Mauka-Mauka" ad is considered to be the greatest cricket campaign ever. But did you ever stop to think what went into creating this ad, what were the hurdles faced by the team who created the advertisement, what went into deciding where to place the ad, at what point of time and at what frequency. Well, all of these aspects come into play when you create an ad in order to win over a client. Just so that you know, the cricket campaign was created by Suresh Trivani of Bubblewrap Films.
This is what the course prepares you for. It gives you an insight into the various segments of the advertising industry. There are four specialisations namely Media Management, Brand communication, Public Relation and Media Analytics.  I will explain each of them very briefly. For further details please feel free to visit the SIMC website.
Media Management– is the area of study that deals with the buying and selling part of the industry. So as a media management student you would be taught about the dos and don'ts when it comes to the purchase of advertising space. As a media planner you would have to read the available data and figure out when and where an advertisement should be aired. In addition to this you would also have to bargain and secure the best possible options for your clients.
Brand Communication– for the creative souls out there who think they have a knack for creating good and compelling content that can move your audience, this is the exactly what you need. It mainly deals with you, ideating and creating campaigns and advertisements for brands.
Public Relations– as the name suggests and you must be aware of the role a PR plays in the day-to-day functioning of an organisation. In the media industry, a PR is constantly on the move. Communication being a vital requirement, one has to be very good at his/her communication skills, both verbal as well as non-verbal. One fumble can make or break a deal.
Media Analytics– deals with the analytics side of the media wherein, you would have to collect and mine data, so that it can be studied and decisions can be made thereon by the media planners. The data obtained by the statisticians is the most vital part of a media house. If you don't have the right data, you fail to understand the need of the consumers and the viewers.
Basically each segment is dependent on each other. If even one fails, it can be very detrimental to the company.
At the moment I am in my 2nd semester and things are absolutely brilliant. In the 1st semester we were given a basic overview of the industry. In the 2nd semester, I chose Media Management as my specialization. The 1st assignment went on for 4 months, broken into various stages. We were divided into groups of 2. Every group was given a failed product to deal with and were further divided into media agencies. We had to come up with a complete media plan at the end of the 4 months. It involved the various stages that a media planner goes through starting from the ideation and ending with a successful campaign. The college is equipped with latest industry soft-wares like BARC and IRS, those being the most vital platforms that provide a planner with the information he/she requires.
To make your experience even more interesting, SIMC has access to various visiting faculties, who bring before you their industry experience. Separate faculties are flown in for each specialization just to give you a hands-on experience of how the industry functions on a day-to-day basis. This year we had various media agencies and corporate companies like GroupM, Zee TV, Ogilvy and Mather, etc who selected the students for a 2-month internship program. Last year around we even had companies like Red Chillies Entertainment recruiting a few of our students for the internships. All the students in the batch were placed for an internship, which is a mandatory component of your stint at SIMC.
Now I won't really go into the details of how happening life is at SIMC. But there's something you should know. The Symbiosis hill-top campus is the most preferred spot for movie shootings. In the past we had various actors like Salman Khan visiting this campus to shoot for his movie, Bodyguard. Recently we had Amir Khan who attended a meeting with the students here with the entire crew of Dangal. The movie itself has various scenes that have been shot on campus.
To conclude, this is not like any other generic MBA. It deals with a completely different industry and field of work. It is exciting, fast-paced and gives you the opportunity to work with media agencies as well as corporate companies. The entire faculty is really co-operative and does everything it takes to let the matter seep into your brain. They will constantly push you to understand the subject better and they are open to criticisms, which in turn help them improve. For all those of you who are sceptical whether to go or not to go for a generic MBA do consider this course. Be it at any institute, this is a very niche course and is quite interesting too. It is a break from the monotonous subjects like Project Management, Operations Management, Financial Accounting, etc which I never preferred to study. Once you get into an advertising agency, it also helps you experience the glamour side of it. Attending corporate parties, meeting the great advertising giants, tours, etc become a part and parcel of the game. From thereon one could even opt for event management or even choose to enter the Bollywood industry to get a hands-on experience on the various facets of the industry. It isn't as easy as it sounds. It's just that there is a possibility and probability of the former happening. Sounds exciting and challenging, right? Give it a shot.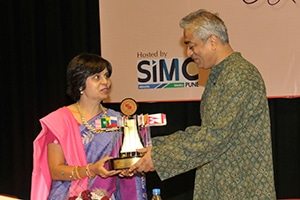 Senior journalist Rajdeep Sardesai at SIMC
You Might Want To Read:
Delhi University L L B 2Nd Year Mock Test Paper 14, Mining Engineering, Testbag Nchmct Jee Nchmct Joint Entrance Examination, Patent Agents Examination Provisions Of Patents Act Rules Mock Test Paper 20, Karnataka Public Service Commission Law Mock Test Paper 3, Testbag Rrb Exam Recruitment Group D Posts, The Unique Academy Vs Als, Gre Syllabus Psychology, Haryana Public Service Commission Mains Mechanical Engineering Mock Test Paper 69, Reflection Absorption Interference Of Light