Introduction to Banking
Bank is a highly regulated institute in any country and the backbone of a country's economy and it holds more true for a developing country like India. Indian Banks play an important role in India's economy and we are fortunate to have a strong Indian Banking system. In the global financial chaos that happened sometime ago, our country was remained least impacted owing to the soundness of Indian Banking.
Banking today is a niche career for students who wish to step into the field of commerce and accounts. For a beginner, this profession brings closer towards understanding the global economy, discovering the challenges of the marketplace. Working in the Banking scenario is the first step towards identifying a career that provides tremendous opportunities both within the country and abroad.
With the upsurge of new banks every year, a large number of graduates are getting placed in this industry and there is sufficient room for gradates in any field.  Graduation in B.Com and good communication skills can easily help you acquire the position of Sales Executive for loans, mortgage, and insurance at any leading bank. Similarly, if you hold a degree of MBA in finance from a reputed school, you can imagine yourself as a relationship manager.
Job opportunities in Banking Sector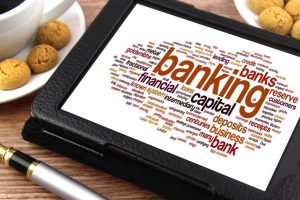 Job offers for graduates and post-graduates in Banking are at par in India. Once the course is complete, you can apply for the position of a Banking Sales Officer at any private bank.  At the same time, technical and basic communication skills of a candidate are also kept under consideration. Positions in insurance, personal loans, mortgages, collections and back office operations are always open for aspirants.
CAT and GMAT scores help students to further pursue post-graduate programs in Banking. However, even as a Banking professional willing to join after B.Com in a top rated bank, you can still look forward to quality scope and growth in your career.
Banks such as ICICI, HSBC, Kotak Mahindra, HDFC, Standard Chartered, Barclay's, and American Express are
one of the top most recruiter companies hiring Banking students at various levels.
Pay Scale: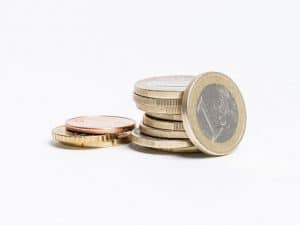 The pay package for a beginner in a Banking sector can differ and can range somewhere between Rs 8,000 to Rs 20,000. Students who have completed post graduation from a top rated college and Banking institution can earn up to Rs 8 lakhs per annum for the post of relationship manager.
Many Banking companies recruit Indian students from the IIMs, XLRI, FMS and other reputed colleges every year on a pay package of Rs. 10 lakhs per annum or even more.
However, please be aware that the financial markets are ever fluctuating and all of a sudden may create crashes in career. There is a constant need to keep yourself updated with new trends in Banking so that you are able to give your best shot in your job profile.
Demand for Banking Professionals
Demand for Banking Process Executives, Collection Officers and Financial Analysts in BPOs is never ending in India. There is still a substantial dearth of graduates, post-graduates who have mastered cost accounting.
Concepts such as Hedge Funds rule the overseas markets. However, Indians still work in 10 hour BPO and KPO jobs, as these remain one of the excellent opportunities to kickstart your career. Even if you are a graduate from any other stream with an aptitude for Banking, don't wait! just go for it. There is always scope for Banking professionals.
Steps to get there
To get admission into a bachelor's program in Banking requires good percentage in class 12th. If you are a student from CBSE Board, you would require at least 80% overall to get admitted to a good college. Students are required to possess good communication skills, zeal for Banking sphere, sales, marketing, and money. If you are an enthusiast who loves trading in stocks, mutual funds, hedge funds interesting and understand the ups and downs involved in taking personal loans and insurance policies, then only it will add to your career prospects. Then only your career prospects will be wider.
It is advisable that one should start preparing for CAT (Common Aptitude Test) right from the commencement of college so that one is fully prepared to take the entrance exam by the end of the final year.
Banking programs launched by various government and private organizations aim at hiring students with fresh ideas and concepts, and those acquainted with fresh tools and techniques in the Banking sector.
Banking is a career which facilitates job opportunities to students from all streams, including humanities, commerce and science. However, to build a career in Banking, you must be good at analyzing numbers. You should have a strong hold on mathematics and be able to interpret and analyze numerical data.
Broadly, the bachelor's degree program in Banking and Insurance offers specialization in the following areas:
Environment and Management of Financial Services
Micro Economics
Effective Banking Communication
Quantitative Techniques in Banking
Organizational behavior in Banking organizations
Taxation of Financial Services
Laws relating to Banking& Insurance
Cost Accounting of B&I Services
Equity Debt
Corporate Laws governing Capital Markets
International Business Management in Banking Organizations
HRM in Banking Organizations
Strategic Planning in Banking organizations
The fee involved
The fees structure for a bachelor's degree in Banking ranges from Rs 10,000 to Rs 100,000, depending on the college you choose. Private institutions such as NIIT (National Institute of Information Technology) offer diploma programs which cost between Rs 1 to 2 lakh.
For a post graduate diploma, you are required to spend between Rs 50,000 to Rs 7, 00,000 based on the college you opt.
Many colleges or institutes like IIPM, Amity, Birla Institute for Insurance facilitate students with laptops and take them on student trips to foreign companies abroad for enhanced exposure. This is the additional benefit of getting admission in a private institution.
Funding/Scholarship
There are a number of ways to fund your Banking degree. You may approach a bank for an educational loan. Working professionals with an organization that offers study programs to employeescan rely on the company to fund their studies. The company allows you to repay after a few years.
Top Bank Coaching Centres In India
We have provided here Top Bank Coaching Centre in India with their city and location.
National Institute For Competitive Studies, Munirka, Delh
Cerebrum Institute, Vijay Nagar, Delhi
Vidya Guru, Near Tilak Nagar Metro Station, Prem Nagar, New Delhi
We Shine, 4(8B) Rangaswamy Street,, (Near Adayar Bhavan)Pudhuvai Nagar West, Chromepet, Chennai, Tamil Nadu 600044
NAM Institute (Test Preparations), South Ex 1, Delhi
Click here to view the complete list of coaching centers.
http://www.bankbooster.in/bank-coaching-centre-in-india/
Is it the right career for you?
Banking as a career has a huge scope for students belonging to any subject. For example, if you are pursuing BA and possess excellent communication skills, you can easily get placed in a Banking BPO as a process executive. Companies such as GE Money and Max New York, and top banks such as ICICI, HSBC, HDFC, Standard Chartered, American Express, select students from colleges for their BPOs and KPOs.
Sneak peak at market
At the time of recession in 2009, the demand for Banking professionals unexpectedly reduced. Many top finance companies went bankrupt, and several others laid off thousands of employees in India.
However, in 2010, the situation got better, and the same enthusiasm was revived within the employees. With popular collaborations and acquisitions such as Royal Bank of Scotland and ABN Amro, people started expecting a lot at the end of the tunnel. The world economy has revived itself from the post-recession challenges quite effectively.
 Pros:
The Banking professionals are always in demand. After privatization, the requirement for Banking professionals has increased tremendously.
Students from different streams such as science, arts, and commerce can anytime step forward for jobs in the Banking sector after getting their diplomas degree which will further provide them with the basic knowledge of the Banking industry.
Salaries of students getting placed abroad are huge and provide excellent scope for professional and personal growth.
Cons:
The layoffs in Banking jobs have become frequent due to changes in the stock market in recent times.
Post-recession, the enthusiasm of several Banking organizations, has been rinsed away.
A student from other fields will require developing enormous expertise in financial areas.
It is very often that people confuse themselves with a course in finance, accounts and Banking as these have maximum relation with each other regarding course details in Banking, B.Com or a CA or an ICWA.
Degree and diploma in Banking courses are designed to equip individuals who can efficiently survive in a Banking organization, both in terms of technical and non-technical aspects. This is again different from a CA course which is much more complex and difficult to clear.
Top International Companies Hiring
The international market also offers challenging jobs for Banking professionals. The choice of college will affect the job opportunities available to you.
JP Morgan Chase
Fidelity
Barclay's
Royal Bank of Scotland,
American Express
Tips for Getting Hired
Great accounting and financial skills must be attained in school and college by the student.
Showcase your mathematical skills to impress the interviewers.
Stay to the point and measure everything quantitatively when you are displaying your subject skills.
Carry all your awards and certificates from school and college at the time of interview.
Dress formally and exchange communication boldly.
Consider the interviewers your target person who loves challenges.
Careers in banking and financial services include a variety of job opportunities that from customer service banking and sales positions, financial advisers and analyst positions. Banking as a career is a beneficial option for those individuals who wish to get significant exposure to the world markets.
You Might Want To Read:
Chemistry For Neet Vol 1 By Career Point Class 11Th, Associateship Examination Life Assurance Underwriting Mock Test Paper 100, Jaipuria Institute Of Management Lucknow, Masters In Usa, Irctc, B M R Sc Medial Trimology Question Paper 3 2007, Mathematics Limits Definitions Notes, Delhi University L L B 1St Year Mock Test Paper 1 2, Chinese History Chinese Revolution Civil War And Communist Revolution, Civil Services Main Examinationgeography Mock Test Paper 79