The options to make your careers has expanded beyond medical and engineering. Now any of the student studying in school can pursue what they want and they are really good at. Making a great career in design, fine arts and architecture is highly satisfying work to do for the creative souls and is also financially viable to work in these industries. Even in the design industry, one can go for specializations of their choice, ranging from graphic design, fashion design, jewellery or interior design and much more. The requirement of the designers has also gone up in recent years. The benefit of working in a creative industry is that it provides you a platform to make your career in a job or you can start something of your own. Both ways it is a fruitful choice.
One such creative field is of fashion designing, where the students get to learn a lot about it. They learn the creative aspects, technical aspects and also how in long run they can have their own personal brand launched.As for finding the right colleges, there are many governments recognized and private colleges, like NIFT, NID, NIIFT, Pearl academy and more. These colleges provide best faculties with well-built infrastructure. Every year these colleges organize tough competitive exams to select the best of the students to hone and nurture their skills. Another best aspect is that anyone can become a fashion designer, whether the student is from science, commerce or art background, it does not matter until you are passionate and have an eye for design.
Below are Best 5 coaching centres for fashion designing:
PAHAL DESIGN
Pahal began its journey in 1999 and till date about 4082 students have succeeded in getting design college of their choice. Being one of the oldest and successful coaching in India makes Pahal a leader in fashion design domain.
The major advantage Pahal design has is it spread across major cities in India, they have three centres in Delhi and other cities they are present in are Patna, Lucknow, Kanpur, Bhopal, Pune, Dehradun, Bangalore, and Ranchi.
Hostel facility: One of the benefits of joining Pahal is that they provide hostel facility separately to boys and girls across various centres which are closer to the place where classes are held. It is convenient for outstation students as their parents and family don't have to worry about their children and their places are quite safe.
Coaching programs: Pahal design provides classes for undergraduate and post-graduate design, art and architecture exam classes, inclusive of NIFT, NID, and others. Their classes are highly specific for each entrance exam, which has the duration ranging from 12 months, 24 months, 36 months, 48 months for the exam preparation starting from the school itself. Meanwhile, they also have crash courses of 15 days, 30 days and 60 days. Their classes have the option for weekday as well as weekends. They also have situation tests classes for 10 days also guide the students for developing the portfolio for the final selection, which happens for 15 days.
Demo classes: Before Pahal Design ask you to officially register you or your child with them, they provide free demo classes to the students. Which is extremely helpful for the students to be assured of the centre before they join them.
Scholarship programs: Pahal design offers scholarship programs for the deserving students who find it difficult to manage the finances for the coaching.
Address –  G-8, G Block Market, 2nd Floor, Hauz Khas, New Delhi-110016 Nearest Metro Station Hauz Khas Gate No-3,Mayfair Garden / RBI Colony
Website – www.pahaldesign.com
Contact no. – 9266629749, 8826492570
2. AFA INDIA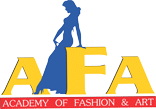 AFA also known as Academy of Fashion and Art is one of the leading coaching centres for design colleges like NIFT, NID, SRISHTI and other major fashion design colleges in India and abroad. AFA was started in the year 2007 and since then it has been synonymous with the success of the majority of students cracking the entrance exams and reaching out to their desired destination of creative institutions. They teach aspirants seeking to take admission in bachelors as well as for masters in design.
AFA has helped to fulfil the dreams of more than 1000 students till date and they are still continuing to do so. They have six centres across India in Delhi, Lucknow, Kolkata, Jaipur, Jamshedpur and Patna with various centres within each city.
Preparation program: AFA offers various ways through which the students can prepare for design entrance exams, from full-time classes at their centres, to crash courses and providing study material via postal services. They also have crash courses for the students seeking guidance at the last minute of preparation for the exam. AFA provides separate classes for the situation test for those who clear the written part of the entrance exam.
Classes: Those who are interested in going for weekday classes, as per the information provided on the website, the classes happen three days in a week. You can choose from Monday to Wednesday or Tuesday, Thursday, Saturday, which are for two hours each day. While those who are looking for weekend classes i.e. Saturday and Sunday can opt wherein Saturday classes are for two hours while classes on Sunday are for 4 hours.
Another advantage with AFA is if you are looking forward to preparing multiple design entrance exams, for example, NIFT, NID, Pearl academy or only specific entrance exam, for example, only NID or only NIFT. it offers classes in both ways.
Fees: The fee structure varies as per the city. While Delhi classes are of Rs. 48,000/- weekend and weekday classes. Kolkata and Lucknow are Rs. 35,000/- for weekday and weekend classes, while Jaipur classes are for Rs.60,000/-.
Faculties: Their teachers and trainers are graduates and professionals from various institutes and industries, which is an advantage for the students to get the idea about the future of design industry. These faculties are good in providing direction to the students and clarifying their doubts. The efficiency of faculties can be understood by the testimonials of various students who credit their success to the faculties. They continuously work on the developing the updated curriculum and exam pattern as per the current trends.
 DESIGNKEEDA 
Design Keeda is one of the premium fashion designing coaching institutes in India. They have a vigorous system to train and teach the ways and methods which ensure the success of the child to make through the right college.  Design Keeda believes in providing the right guidance and education for the fashion designing aspirants, they do a good career counselling for the students who are unsure about a career choice in fashion designing. Therefore, they take selective students in their classes so that they can focus on each and every student.
Design Keeda is located only in Mumbai and Thane, therefore, students who are interested in joining them from other cities may have to ensure their own living arrangements.
Curriculum: For getting into a reputed design college, it is essential to learn the basics of design. Design Keeda has a well-planned curriculum to teach their students. They focus on certain aspects of fundamentals of drawing, analyzing images, perspective drawing, proportions, object drawing, a study of human anatomy, principal and elements of design, English, and much more. They prepare the student in such a way that the chances of failure are negligible.
Career counselling and aptitude test: Design Keeda do a thorough counselling of students who might not be sure about the career choices. Also, they do the aptitude test as this is helpful for the aspirant to know as to where exactly they stand. Though Counselling is done by Dr. Syed only by appointment.
Classes: Their class structure is divided in two ways, master class which is design to teach students for the basics of design for two years. Other is a regular class, they are one-year classes covering the essential aspects of design and preparing the students in the given time.
Bhanwar Rathore Design Studio (BRDS) 
BRDS is one of the premium fashion designing coaching centre in India, as per their statistic about 109 students were selected in NID in the year 2015, including UG and PG courses. while 426 of their students made it through NIFT final selection in 2015. This is the achievement only of the year 2015 but they have been consistently successful from past nine years. The centre has various teachers from NID and NIFT pass out and industry experts which train the students for design exams.
BRDS has 15 centres across India, in Delhi(Preet Vihar, Pitampura, Rajouri Garden, Malviya Nagar), Gurgaon, Pune, Chandigarh, Kolkata, Gujrat(Ahmedabad, Vadodara, Rajkot) and Mumbai (Andheri, Dadar, Thane, Borivali, and Vashi)
Classes: Like many others, BRDS also organizes various types of classes from regular daily classes(for three months) to weekend classes, crash courses for various entrance exams. They have foundation program for students studying in classes 9th, 10th, and 11th students. Even for a master program, they have various classes.
Fees structure: Their admission fees varies depending on the city and the course you want to enroll in. But on an average, their fees ranges from 35,000/- for the course preparation.
Infrastructure: The main BRDS campus is located in Ahmedabad, with 8000 sq ft studio. They have spacious classrooms, well maintained audio visual room. They organize art and craft classes every month with renowned fashion designers, who share their insights on the industry. They have a well-equipped library and computer labs.
Accommodation benefits: For the benefit of outstation students, BRDS provides accommodation for these students in paying guest in respective city. The stay for boys and girls are separate. The charges for these stay varies from city to city and the number of days required for the stay.
 AFDINDIA
AFD started teaching students in 1999 when there were not enough resources for fashion designing aspirants to prepare for entrance exams for colleges. Their trainers and faculties are the alumni of NIFT, NID, NIIFT. They do not have any selection program and teach every student who wants to be a designer.
AFD is located in four major cities in India, namely, Bangalore, Delhi, Chennai, and Cochin.
Classroom program: AFD offers various kind of programs for students from weekend classes for two years to daily classes for those who want to study regularly. They have flexible classes which also helps students to prepare for the exam. They also provide postal services offering various kits and study packs for the students who cannot attend the classes in person.
Mock tests: They offer mock tests to the students which help them to know if they are on the right track or what all is more required to prepare. The test pattern is similar to the entrance exam and students can send them back to the centre for evaluation.
Fees: Depending on the class taken their fees varies, for example, for a 2-year class the fees is Rs.68,000/-, Regular classes for 5 days a week course fee is Rs.56,000/- and portfolio preparation is Rs.15,000/- and much more.
| | | | | | |
| --- | --- | --- | --- | --- | --- |
| CRITERIA | AFAINDIA | PAHAL DESIGN | DESIGN KEEDA | BRDS | AFDINDIA |
| Established | 2007 | 1999 | Not provided on website | Not provided on website | 1999 |
| Fees | 35,000/ to 48,000 | Not provided on website | Not provided on website | Starting from Rs35,000/- | Rs.15,000/- to Rs.68,000/- |
| Focus entrance exams | NIFT, NID, CEED, UCEED, Pearl, IIAD | NIFT. NID, NATA, JEE ARCH, CEED, Fine Arts | NIFT, NID, NATA, CEED, Pearl, MIT, Shrishti, ISDI, DSK SID, Foreign univ. | NID,NIFT, CEED,DA-IICT, Raffles, IAM, Pearl, Srishti, MIT, IICD,  DJ, G. D. Goenka | NID, NIFT, CEED, NATA, CEPT, Pearl, Srishti, MIT, FDDI, SOFT, ASU, AIEED |
| Location | Delhi, Lucknow, Kolkata, Jaipur, Jamshedpur and Patna | Patna, Lucknow, Kanpur, Bhopal, Pune, Dehradun, Bangalore and Ranchi | Mumbai and Thane | Delhi, Gurgaon, Pune, Chandigarh, Kolkata, Ahemdabad, Vadodara, Rajkot, Mumbai | Bangalore, Delhi, Chennai and Cochin |
| Website: | www.afaindia.com | www.pahaldesign.com | www.designkeeda.com | www.rathoredesign.com | www.afdindia.com |
Conclusion
[sociallocker]
Fashion design is yet to become a very popular stream as a career choice in India but it is one of the most fulfilling profession to be in. These coaching centres focus on the need of the students and they keep up with the changes in the exams that happens. Before choosing fashion design as your field, be sure that this is what you truly want and are ready to give the best you have, because it is a field of passion and it requires immense hard work, dedication, and a strong analytical skill. The most successful fashion designers in the world are not made from books but the ideas have come out of observing the surrounding and with the determination to bring change in them.
Do you know any other best coaching institute for fashion design? Share with us in the comments below.
[/sociallocker]
You Might Want To Read:
Jee Advanced Pcm Key Concepts Exercise Sheets Hindi Medium For Class Xii, Twitter 2, Bitsat Brochure 2015, Dhs Assam Staff Nurse Mock Test, Harvin Academy Janakpuri, Patna University Patna, Jee Advanced Physics Key Concepts Exercise Sheets Hindi Medium For Class Xii, Nyks Stenographer Gr Ii Online Test, Tamil Nadu Chemistry Question Paper 16, R P S C Act Question Paper 1 2010