Hey GMAT learner, how is your preparation going on? I suppose good! Well, you might want to make a few changes once you finish reading this article; because it is a comprehensive attempt to provide you with handy resources that will help you multiply your GMAT scores.
FUNDAMENTALS FIRST …
Graduate Management Admission Test is a standard competitive exam to assess the management skills of students seeking admission for various management akin courses like Master of Business Administration (MBA), Masters in Finance, Masters in Management, etc. GMAT papers are determined and finalized by Graduate Management Admission Council (GMAC) which is also authorized to make all decisions concerning GMAT.
Key features:
3 1/2 hour online test
Application fee: $250
Exam consists of 4 sections – Writing, Reasoning, Verbal and Quantitative
The maximum score is 800
Academically higher-grade universities accept GMAT scores above 700
Academically average-grade universities accept scores around and above 600
Best GMAT COACHING INSTITUTES
British School of Language is India's oldest and the best Spoken English Training Institute helping the students since 1971 to acquire an attractive personality and enchanting communication skills. BSL has trained over 300,000 students to become successful professionals and self dependent individuals. BSL has been rated highest, continuously for over 40 years in the domain of training and development. If you are here and reading this, that means you also crave to enhance your communication skills and develop an impacting personality. Join today and become a part of the ever-growing. We focus more on practical execution and ensure that no stone is left unturned in the process. We work on Grammar, Vocabulary, Phonetics, Accent, Indianism, comprehension ability and most important, practice.
Features
Comprehensive study material.
Regular modification of study material.
Various program packages to choose from.
Free wi-fi on all campuses.
Usage of various videos and modules for better practice.
Institute profile: Started in 1993, Jamboree is one of the oldest and reputed coaching center for several competitive exams like GRE, SAT, TOEFL, IELTS and particularly GMAT. It is spread across 14 cities in India with 27 centers and 4 centers established in Dubai, Singapore, Abu Dhabi and Kathmandu respectively. Students pursuing courses from here have been placed at venerated universities like Harvard, Wharton, MIT, Oxford, London Business School, Columbia, Yale, etc.
Course components:
A narrow syllabus promising that nothing beyond its scope will appear in the GMAT paper
Exhaustive study material
Vocabulary list of 1800 words
Full-length practice tests
9-month validity
Coaching features:
66 hours of coaching – classes held twice a week
Personal application pre[paration assistance
University selection and recommendation based on former students experiences
Pre-departure orientation
Admission cell for university admission
Course fee: between INR 27,500 – INR 35,800 for different cities
Review: The institute claims to have taught some of the toppers from India since its inception and has also received considerate appreciation for its full-fledged course package with reliable study material and question bank; However, its faculty is good but not as claimed, at all centers.
Institution Profile: Started in 1992, TIME has 236 centers in 112 cities across the globe. The institute is built on the learning and experiences of over 40 IIT andIIM graduates composing the core faculty teams.
Course description and contents:
They have two programs for GMAT training:
Classroom training:
64 hours of classroom training
Compensatory and backup classes
Comprehensive study material + 90 online sectional practice tests + 8 full-length computer-based tests + 10 computer adaptive tests
Assistance on SOP writing
Guidance on University selection
one-to-one doubt clarification sessions
Course fee: varies between centers
Correspondence training:
Study material contains 4 TIME study material books,GMAT official guide
90 online sectional practice tests, 8 full-length computer-based tests and 10 computer adaptive tests
Study plan
Course is valid for 6 months from the date of enrollment
Course fee: INR 17,950
Review: TIME has stood out as a coaching center for other courses it offers like IIT, CET, CAT and GMAT as well. It has a structured course plan, good study material and supportive faculty. The classroom coaching program is much appreciated over the correspondence program. However, you must choose the right city and center before you enroll.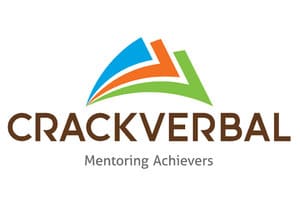 Institution profile: Established by Sandeep Gupta, Ivy-GMAT is now synonymous with him. Sandeep Gupta claims to have never scored below 770 in GMAT in all his attempts till today. Its branches are located in Delhi and Bangalore.
Course components:
Course material containing basic concepts and advanced concepts in details
Concept books
Copyrighted techniques like OCTAVE, PRIME, etc.
Practice sessions – mock tests, elementary practice sessions, advanced practice session (10000+ questions in the range of 700-800)
Questions with detailed solutions
It is a 2-month course and the validity is 4 months from the date of joining
Coaching features:
New batches commence every week and the course contains:
Weekend batches only (3 hours on Saturday and 3 on Sunday)
You can choose either morning/afternoon/evening batch
Personal support for doubt clearing, motivation, counseling, discussions, etc.
Course fee: INR 24,900
Review: The internet it filled with mixed reviews on IVY-GMAT, more towards the negative side. However, just as Sandeep asks for, "Give me 360 hours and I'll give you 760" , his training is very rigorous. The material is known to be copied but I would not take a stand on it as I have not verified it. On the other hand, since, it is one of the most popular institutes for GMAT, there must be a reason behind it. I would recommend you to visit the center and probe before you conclude.
 Institution Profile: Started in 2006 with an aim to develop a course module suitable for Indian students, currently it is performing well in Bangalore and Chennai.
Course description and components:
Classroom coaching:
33 hours of Verbal instruction and 35 hours of Quant instruction
Study material includes Crackverbal guides and GMAT question bank containing 3000+ real GMAT questions
8 full-length and 150+ sectional tests
Lifetime access to all GMAT webinars
Course is valid for 1 year
Personal Tutoring:
Weekly GMAT sessions with your personal tutor
Customized GMAT study plan and access to online material
GMAT question bank and 150+ sectional tests
Coaching features: Faculty comprises trained professionals from different walks of life who have not scored less than 700 in all their attempts. Some of the features are:
Weekly doubt solving seminars
Exclusive student forum
Admission committee
Course fee: US $ 299
Review: They have a good track record and have received positive reviews. However, I would suggest you take their trial course before you take a decision.
Institution profile: Started over 20 years ago by experienced educationists, it is supported by qualified IIT and IIM alumni in 86 cities across India.
Course description and components:
Classroom program
80 hours power packed classroom training sessions providing necessary practice
GMAT official guides and Careerlauncher study material
Structured plan of teaching and regular tests to brush up concepts
Access to online learning platform which offers reference lists, opinionated articles, test gym (aggressive test series), etc
Course fee: Around INR 40,000
Weekend program
This is quick and aggressive program touching upon the basics and introducing you to strategies to crack GMAT questions. If you think you can train yourself personally and just need guidance then this an apt program.
3-hour weekend classes
Virtual class sessions and home works which are reviewed as well
Practice drills and Mock GMATs
Smart study material – GMAT official guide, Test prep package, etc.
Review: The course has received mixed reviews. No specific feature of the course stands out, however,  overall coaching is acknowledged by many to be good. According to me, this can be your second choice but definitely not the first one.
A GMAT ONLINE COURSE CAN BE YOUR RESORT 
Self-study mania has struck the student community widely off late and has proven to be a successful activity in assisting students to fathom their true potential. Peculiarly, for GMAT, it has proven to be a rewarding activity. Consequently, the internet is flooded with online courses and portals providing study material. Obviously, all are not credible but a few I would like to suggest are:
Institution profile: The Princeton Review was born in 1981 in New York and gradually developed courses. The GMAT course was started in 1988 and is currently available under different coaching options like prep course, private tutoring, etc.
Course Features: The course is subdivided into three types:
Self-paced:
A self-prep kit containing video lessons and tests
Over 4,000 practice resources and 10 computer adaptive practice exams
Personalized feedback on your GMAT essay
Course fee: starting at $449 USD
Ultimate LiveOnline
Simulating the classroom course
27 hours of live instruction
10 computer adaptive practice exams
Unlike the other two options, they guarantee better scores for this particular course.
Course fee: starting at $150
Review: It provides good material and helpful coaching  which gives you a real picture of what you are going to face, however, the material might not be enough. Reviews from students also rate the course in its entirety as very helpful and efficient. Try the free GMAT prep and analyze if it has all you want or not
Institution profile: Started by two Yale University graduates started Veritas Prep which has since 2002, established centers across the world.
Course features: Faculty who have scored not below 99 percentile educate you for this course.
36 hours of Face-to-face live online prep
12 GMAT booklets and 12 practice tests
Online student account with study plan
3000 realistic GMAT prep questions with detailed solutions
Live homework help 7 days a week
1-year access to all student resources
Course fee: $1350 US
You can also choose to get a private tutor and avail all the benefits mentioned above.
Review: Currently one of the most appreciated online course especially for the coaching and faculty skills.
Course features: There are three types of courses you can opt from – Interact GMAT, Live GMAT and Private tutoring.
Institution profile: Students learn better from better teachers says the founder of Manhattan Prep started in 2000. They believe in preparing you for the best along with providing you a good educative experience.
Interact GMAT
The most flexible as you choose when to study and what to study
Every topic for the exam covered
35+ interactive lessons
6 practice tests
10 strategy guidelines and online tools
Printed and e-study material
Course fee: starting $599 US
Live GMAT – termed as the most popular course amongst all they offer
27 hours of live instruction
Online or in person classes
2-month course usually taken before test
Benefits of interact GMAT as well
Course fee: starting at $1299 US
Review: The course is much appreciated especially lectures by Ron; other faculty are also equally impressive and have a fan following. A combination of your efforts and coaching should be able to fetch you a 700+ score.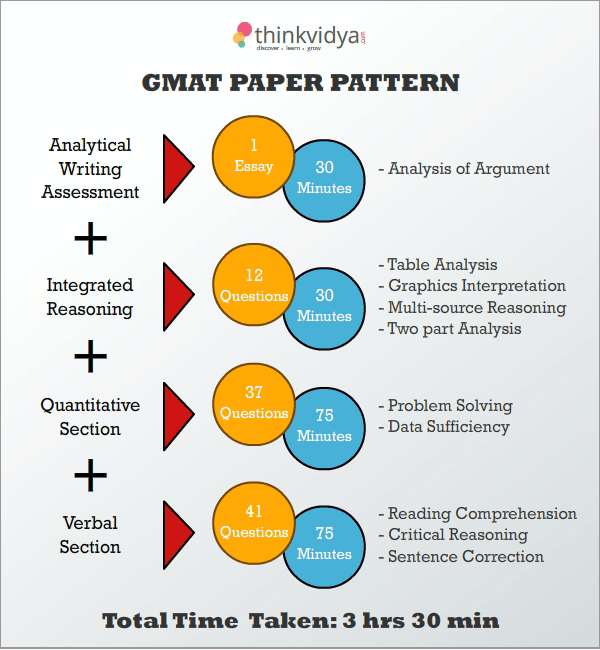 TO SUM IT UP
I would personally suggest you go for online courses over conventional classroom training as it gives you flexible preparation time and if content is your concern then you can definitely rely on portal mentioned above and alike. As a part of your GMAT preparation also look into free e-material, quizzes, revIews etc. on portals like GMAT club, beat the GMAT, etc. All the best. Do write about your experience with these coaching centers in the comments section below.
You Might Want To Read:
Upsc Csmains Marathi Paper I Ii Question Paper 2010, Units Dimensions Error, Associateship Examination Cargo Loss Prevention Mock Test Paper 37, Karnataka Tet Paper 2 Sample Paper, Ugc Net Buddhist Jain Peace Study Question Paper 3 2014, Mathematics Theory Circle, Percussion Instruments Question Paper 5 2015, Allen Vs Aakash, Tips On Becoming Writers, Upsc Capf General Studies Essay Comprehensive Question Paper 2016