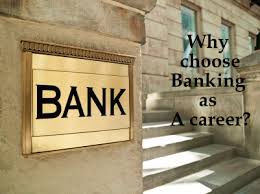 The act of managing money is into existence since ages and in modern day it is termed as Banking. As an industry, it is amply capitalised and regulated. The Reserve Bank of India or the Central Bank is the prime regulator and plays an important role in the development strategy of our government.
The banking sector has witnessed immense changes with the introduction of Core Banking System and we barely find ledgers in the banks now. This had lead to expansion of the number of branches across the country and is generating huge employment opportunities. There are different sectors of banks namely: Public sector bank, private sector banks, foreign banks, cooperative banks and regional rural banks. The modus operandi of entrance to these banks is systematic where most of the public sector banks recruit employees through IBPS (Institute of Banking Personnel Selection) exam which is conducted once in a year and an aspirant can apply for Clerical position, Probationary officer and Specialist officers positions. State Bank of India conducts its own examination based on their requirement from time to time. Private sector banks and foreign banks conduct campus recruitment across different varsities and at times conduct their entrance examination as well.
It is said that still 50% of India's population doesn't hold a bank account so we can very well sense the enormous opportunity of employment in days to come. Working is a bank doesn't only mean opening accounts in fact one can fulfil his fantasy of becoming a wealth manager, a financial analyst or a sales wizard.
Now I am sure you would be dreaming of becoming a banker but of course you will have a question, "hey, how much I get paid". If compensation is the question, let me tell you that due to the economic reforms aspirants have witnessed hefty pay packages being offered if you are form a grade A MBA College. On an average one can expect a monthly salary of 20-30 thousand for a beginner which gradually goes up to 40-50 thousands per month of experienced candidates. If you are from the IIMs or a graduate of top notch colleges like Shri Ram College of Commerce or LSR you can expect a package of 10-15 LPA.
There are certain institutions in India that are now conducting Banking courses in association with different banks. Manipal Global is one among them which is tied up with most of the private sector banks for recruiting candidates. You need to write an entrance examination and post successful interview you are selected for a 12 months course for a Post Graduate Diploma. Upon successful completion of the course you are absorbed as an Assistant Manager or a Deputy Manager in respective banks. But yes one need to pay for the course and the course fees is around 3.5 lakhs- 4 lakhs. There is an option to get the same financed by the bank as an education loan.
The mantra for success in a banking exam is rigorous practice. You need to be good at Quantitative Aptitude, Logical Reasoning, English, General Awareness and basic knowledge of computers. One should know time management and attempt only those questions which the candidate is confident about as most of the exams carry a negative marking system and attempting all questions may lead to lesser marks.
Last but not the least banking is a business of trust so one needs to be truthful and honest towards his work as you carry the faith of millions.
"Dream high dream far, your goal the sky your aim the star"
You Might Want To Read:
Archaeology Question Paper 6 2006, Arab Culture Islamic Studies Question Paper 2 2013, Ugc Net Chinese Mock Test Paper 11, General Knowledge Question Paper 5 2011, Rrb Rrc Group D Sectional Test, Cgpsc Zoology Syllabus 2017, Autocad Mechanical Metric Drawing Setup, Computer Awareness For Banking Exam, Upsc Environment Climate Change Notes, Clat Sample Question Paper 3 2010