Definition
"Finance is not merely about making money. It's about achieving our deep goals and protecting the fruits of our labor. It's about stewardship and, therefore, about achieving the good society." ~Robert J. Shiller
Finance describes the management, creation and study of money, banking, credit, investments, assets and liabilities that make up financial systems, as well as the study of financial instruments. It can be divided into three categories: public finance, corporate finance and personal finance.
B.Com. (Banking and Finance)/B.Com. (Financial markets)/BBA (Banking and Finance)/B.Sc. (Banking and finance)/B.Voc. (Banking and Finance)
Level
Under-Graduate
Duration
3 years
Eligibility
Student should have passed 10+2 or equivalent exam in any stream from a recognized board, For some colleges the student needs to have a specific minimum percentage in 10+2
Entrance Exam
--
Specialization
--
Average Course Fee
₹50,000 to ₹5,00,000
Mode
Regular/Distance
Goal
Financial Analyst, Financial Controller, Chief Financial Officer, Commercial or Investment Banker, Real Estate or Insurance Finance Manager
M.Sc. (Banking and Finance)/M.Voc (Banking and Finance)/MBA(Finance)
Level
Post-Graduate
Duration
2 years
Eligibility
Graduate in any stream with minimum 50% marks (the passing marks in graduation may vary from college to college), Some colleges ask for mathematics at the intermediate level or during the first year of graduation, In most of the colleges, candidates appearing for the final semester exams can also apply.
Entrance Exam
CAT (Common Admission Test), XAT (Xavier Aptitude Test), GMAT (Graduate Management Admission Test), MAT (Management Aptitude Test)
Specialization
--
Average Course Fee
₹1,00,000 to ₹15,00,000
Mode
Regular/Distance
Goal
Accounting Manager, Chief Financial Officer, Cash Manager, Consultant, Investment Banking Associate, Credit Manager, Financial Analyst, Corporate Controller
Ph.D. (Finance/Banking and Finance)
Level
Doctorate
Duration
3-6 years
Eligibility
Master's degree or equivalent PG Diploma in a relevant discipline, Candidate must have secured minimum 55% marks (which may vary from university to university) in M.Com./M.Phil./MBA, from a recognized University with 5% relaxation for OBC/SC/ST and Persons with Disability. Some universities ask for work experience in the related field.
Entrance Exam
DET (Diploma Entrance Test), BITS Pilani entrance test (Birla Institute of Technology and Science)
Specialization
--
Average Course Fee
₹30,000 to ₹4,00,000
Mode
Regular
Goal
Professor/Lecturer, Researcher/Research Fellow, Government Economist , International Careers (working in World Trade Organization, International Monetary Fund, World Bank etc.)
Balaji Institute of International Business, Pune
Indian Institute of Management (IIM), Indore
Institute for Financial Management and Research (IFMR), Andhra Pradesh
Institute of Management Technology, Ghaziabad
Jamnalal Bajaj Institute of Management Studies (JBIMS), Mumbai 
Management Development Institute (MDI), Gurgaon
N. L. Dalmia Institute of Management Studies and Research (NLDIMSR), Mumbai
S.P. Jain Institute of Management & Research (SPJIMR), Mumbai
SDM Institute for Management Development (SDMIMD), Mysore
Symbiosis Centre for Management Studies, Pune
Symbiosis International University, Pune
T.A. Pai Management Institute (TAPMI), Manipal
Xavier Institute of Social Service (XISS), Ranchi
Scholarship / Fellowship in Finance
---
Women in Finance Scholarship by AIWMI
Indira Gandhi Scholarship for Single Girl Child
Post-Graduate Merit Scholarship for University Rank Holders
NCERT Doctoral Fellowships
Different institutes also award scholarships to various students based on certain criteria.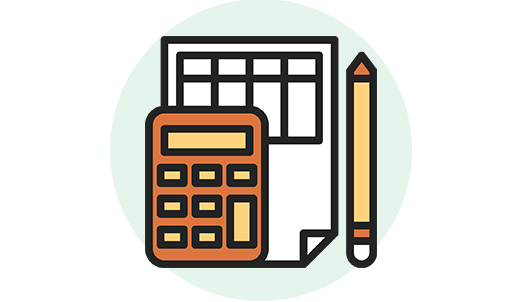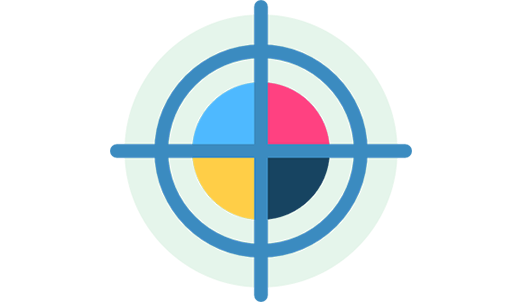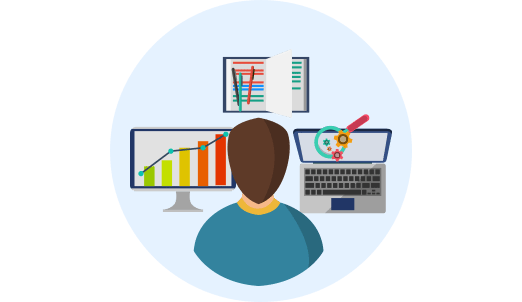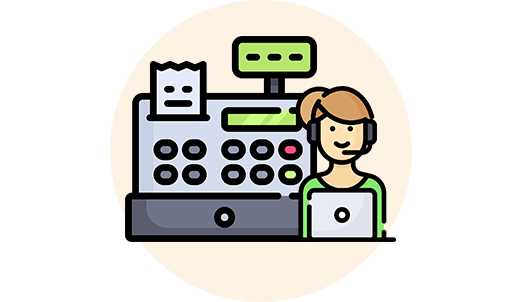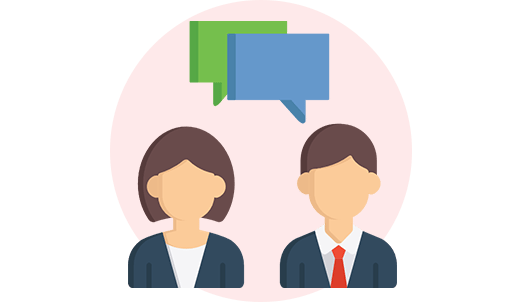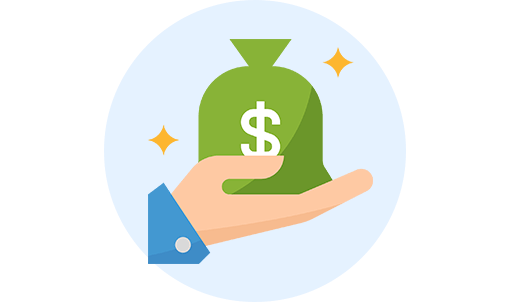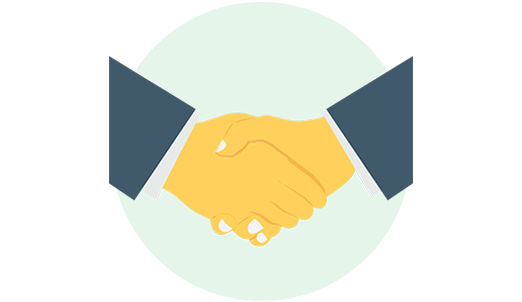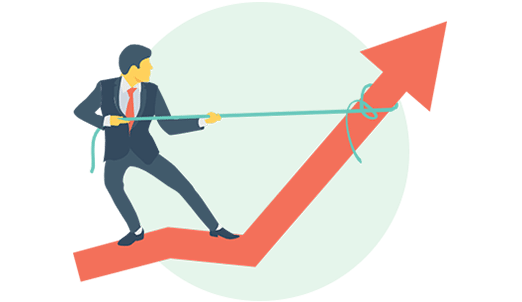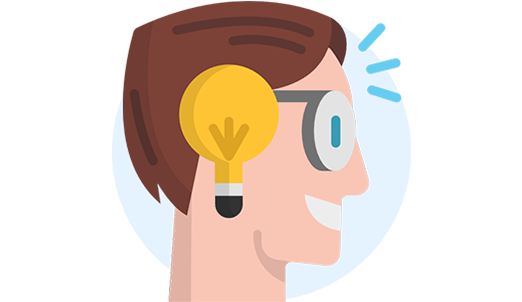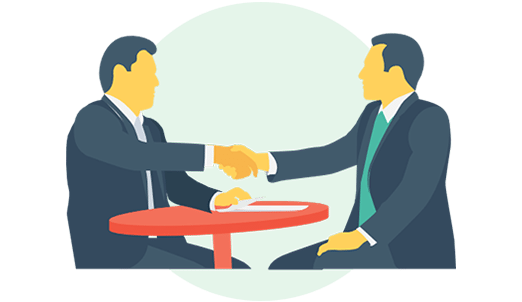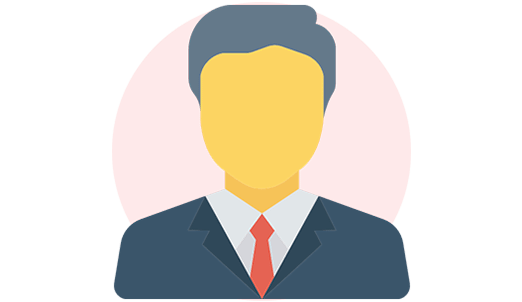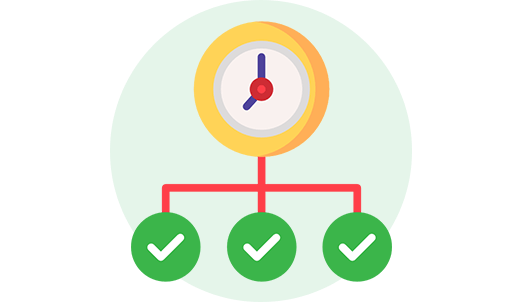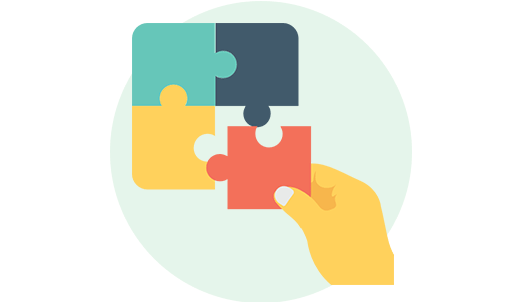 Asset Manager
Corporate Financer
Credit Risk Manager
Treasury Manager
Financial Analyst
Financial Manager
Personal Financial Advisor
Financial Services Sales Agent
Asset Management
Corporate Finance
Corporate Banking
Credit Risk Management
Derivatives Structuring
Hedge Fund Management
Private Equity
Treasury
Like in any other field the remuneration in this field depends on qualification, experience and area in which one works. One could get an initial pay of ₹10,000 which can go up to ₹70,000 per month as one gains experience in the related field.
Warren Edward Buffett
Warren Edward Buffett is an American business magnate, investor, and philanthropist who serves as the chairman and CEO of Berkshire Hathaway. He is considered one of the most successful investors in the world and has a net worth of $87.5 billion as of February 17, 2018, making him the third wealthiest person in the United States and in the world. Buffett was born in Omaha, Nebraska. He developed an interest in business and investing in his youth, eventually entering the Wharton School of the University of Pennsylvania in 1947 before transferring and graduating from University of Nebraska at the age of 19. He went on to graduate from Columbia Business School, where he molded his investment philosophy around the concept of value investing that was pioneered by Benjamin Graham. He attended New York Institute of Finance to focus his economics background and soon after began various business partnerships, including one with Graham. He created the Buffett Partnership after meeting Charlie Munger, and his firm eventually acquired a textile manufacturing firm called Berkshire Hathaway and assumed its name to create a diversified holding company. Buffett has been the chairman and largest shareholder of Berkshire Hathaway since 1970, and he has been referred to as the "Wizard", "Oracle", or "Sage" of Omaha by global media outlets.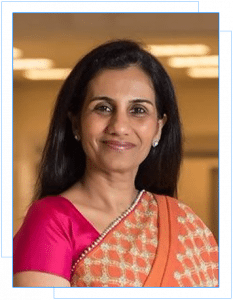 Chanda Kochhar
Chanda Kochhar is the managing director and chief executive officer of ICICI Bank. She is widely recognised for her role in shaping retail banking in India. In 1984, Kochhar joined the Industrial Credit and Investment Corporation of India (ICICI) as a management trainee. During her early years at ICICI, she handled project appraisal and monitoring and evaluated projects in industries such as textile, paper and cement. Kochhar was instrumental in establishing ICICI Bank during the 1990s. In 1993, Kochhar was appointed as one of the core team members who were assigned the responsibility of setting up the bank. She was promoted to assistant general manager in 1994 and then to deputy general manager in 1996. In 1996, Kochhar headed the newly formed Infrastructure Industry Group of ICICI Bank, which aimed to create dedicated industry expertise in the areas of power, telecom and transportation. In 1998, she was promoted as the General Manager and headed ICICI Bank's major client group, which handled relationships with ICICI's top 200 clients.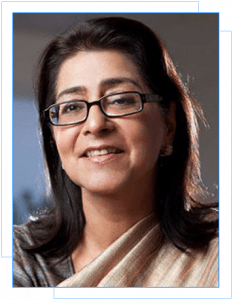 Naina Lal Kidwai
Naina Lal Kidwai is an Indian banker, Chartered Accountant and business executive. She was formerly a Group General Manager and the Country Head of HSBC India. She is also a former President of the Federation of Indian Chambers of Commerce and Industry (FICCI). Kidwai holds a bachelor's degree in Economics from Lady Shri Ram College for Women University of Delhi (1977 batch) and an MBA from Harvard Business School in 1982. Kidwai was the first Indian woman to graduate from Harvard Business School and also the first woman to guide the functioning of a foreign bank in India. She is also a qualified chartered accountant. From 1982-1994 she worked ANZ Grindlays, where her assignments included Head of the Investment Bank, Head of Global NRI Services and Head of the Western India, Retail Bank. From 1994 to 2002, Kidwai served as the Head of Investment Banking in Morgan Stanley India and JM Morgan Stanley. She also served at Standard Chartered Bank from the year 1982 to 1994 and as Chief Manager of Retail Bank from 1984 to 1991.
[contact-form-7 id="50221" title="Sidebar Contact form"]