If you have currently or recently seen a child go through a public or private school system, you've probably noticed that there's a lot more technology involved in the learning process than there used to be because of a new concept of digital classrooms. The students' research via textbooks, newspapers, and interviews, and communication was done in-person or through physical writing. Many parents complain about how the overuse of technology isn't helping our students learn but is rather hindering their growth. This is a valid point when it comes to things like video games and social media. Although you're going to find studies that argue both positions. However, it's important to note the difference between entertainment technology and leveraging technology in the classroom.
School Management Systems
The world is going digital and so are schools. Teachers and administrators alike are finding ways to use technology. These ways save time, communicate more effectively, reduce labor-associated costs and resources, and even make learning more productive and fun. School management software is one of the largest implementations you may have seen in the past decade or so. Colleges have used such systems for quite some time due to great dynamics in higher education. Also, they have used these systems to keep the students organized. More recently, however, K-12 schools are moving towards a similar form of organization. Some of the top school management software companies include ThinkWave and PowerSchool.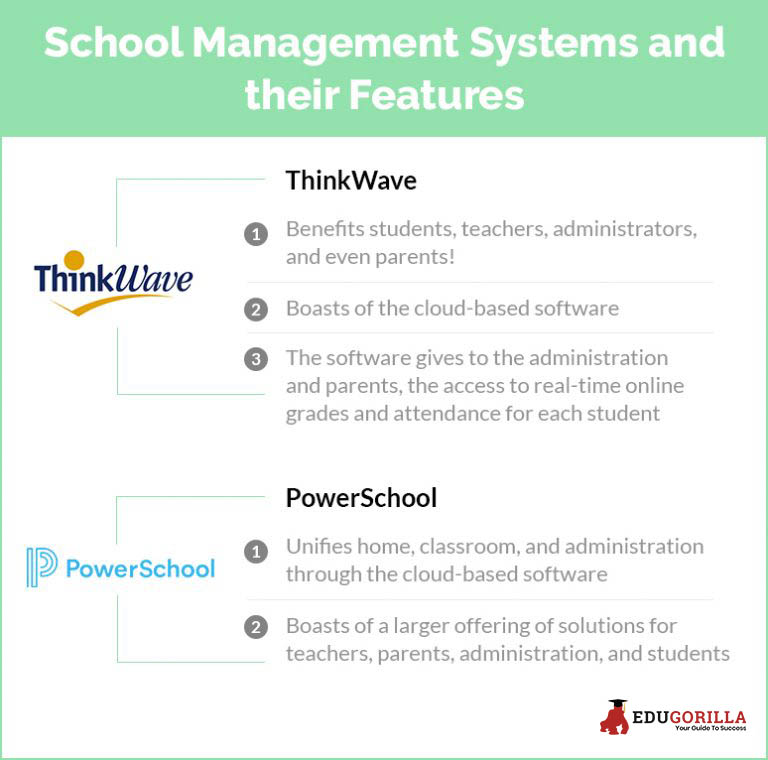 ThinkWave
This system benefits not only the students, but also the teachers, administrators, and even parents. The cloud-based software gives the administration the access to real-time online grades and attendance for each student. Thus, it makes behind the scenes work less challenging when it comes to digging for information. It gives the teachers the access to the system's online and automated grade book. This allows for recording grades for homework assignments, tests, projects, etc. in either a point-based or custom weighted grading standard. Teachers can also easily record attendance and share it with the administration, share documents with students. They also can collect assignments from students via the online platform. Students and parents love the management software because they can view messages from their teachers. They also can view day-to-day results regarding grades and attendance, and future due dates all with one simple access code.
PowerSchool
PowerSchool is a slightly more expansive system with a larger offering of solutions for teachers, parents, administration, and students. PowerSchool's goal is to transform the K-12 learning experience through the use of technology. Therefore, every administrative duty and even learning opportunity has been improved using unifying, changing, improving, streamlining, and engaging PowerSchool's solutions. PowerSchool's solutions include a student information system that encourages a unified home, digital classroom, and administration using its many features. These features are like mobile apps, parent/student portal, LMS, grade book, financial solutions, and even registration solutions. Like ThinkWave, PowerSchool allows for greater engagement between peers as well as instructors and parents.
Teaching Creativity
Aside from these wholesome systems, the well-wishers of education are integrating technology into the physical classroom in more subtle circumstances as well. They sometimes use technology in the physical classroom not because it makes learning more effective. They also use it because it makes the material more interesting for the students.
Sometimes, it may happen that it comes down to having a student read an article that you've printed out. Or, it can be that you're going to make them pull up on their computer screen. But, it makes no difference which medium you're using to get the information across (unless you're trying to save paper). It does make an impact however when it creates the illusion that the topic is more interesting. For example, some elementary math teachers will turn to games like Math Munchers. This they will do to help drive home the lesson that he or she taught the students that day. It's much more engaging to allow a student to play a math game on the computer than to make them practice on a worksheet.
Technology also allows students to express themselves in ways they couldn't before. It's important to supervise what the students are doing during their computer time. Their access to information is nearly limitless as well. Therefore, if a student wants to learn about current events in their free computer time, they now have that capability. The students may like to learn about different cultures, languages, foods, or trades through videos, tutorials, articles, or pen pals. Astonishingly, that has also become an option through technology. Just like art, gym, or music, learning via computers is a form of self-expression.
Technology is The Future
It's pretty clear that the well-wishers of education are using the technology in the classroom for the student's benefit. They are also using it for the convenience of the teachers and staff. With that, it's important to not confuse this type of integration with laziness. Yes, it's much easier to enter in and calculate final grades when a computer is doing it for you! Moreover, it's simple to go down the line and send attendance to the higher-ups without ever having to leave your desk. But the truth is, technology is going to rule our future. We're seeing it now and it's not about to slow down anytime soon.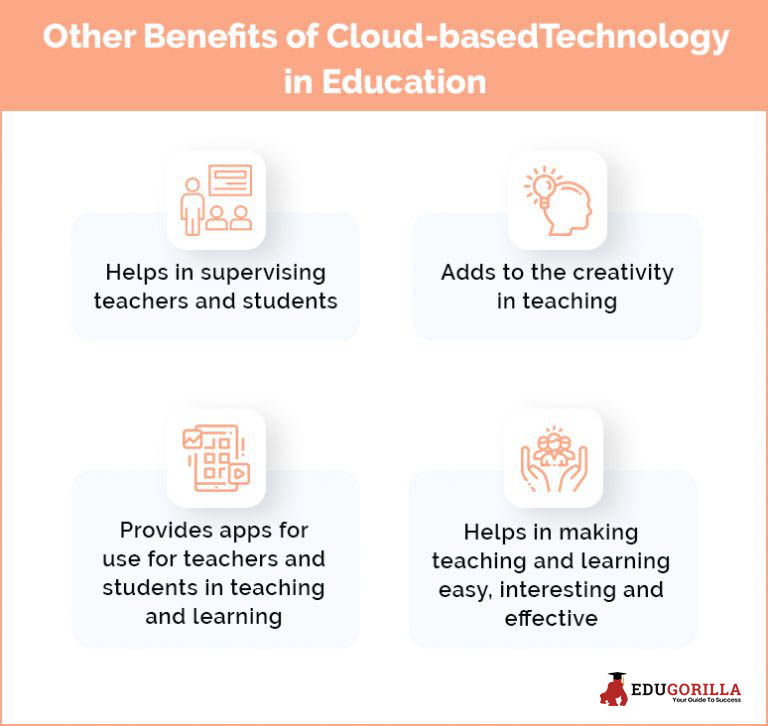 We currently teach second languages like Spanish, French, etc. to children. In the same manner, it is someday going to be more important that students are technology literate. Computers, tablets, RFID labels, barcodes, software, management systems, etc. are very important career paths students are going to select, eventually. It's crucial that they get exposure to what might be intimidating pieces of our world now. This is because they're ready to use them when the time comes to enter the workforce. That's what education is all about, isn't it? If so, we need to equip them for what's coming in their near future. All the parents who think technology is a distraction from learning, they might be right from their perspective. But it's important to keep an open mind when it comes to inviting technology into your child's world of learning. When using the right tools, only they'll be benefitted.
You Might Want To Read:
Gre How To Find A Right Meaning A Word In Passage Video, Some Traditional Study Courses Programs After Graduation, Best Books For Ca Final Year, Hcu Computer Science Question Paper 1 2011 Ph D, Cat 3 Letter Words Audio 1, Ca Test Series Companies Incorporated Outside India, Biology Revision Book For Neet Vol 2 Class 12Th By Career Point Kota, Jee Main Advanced 2016 Mathematics Concept Booster 11, Tamil Nadu Board Matriculation Exam Urdu Mock Test Paper 99, Jee Main Advanced Sample Paper With Solutions 2002
Leave your vote
This post was created with our nice and easy submission form. Create your post!