EduGorilla, the Largest Education Start-up Uttar Pradesh, India, is a brand trusted by 4+ Crore students. EduGorilla, and its team of 400+ employees, offer a complete preparation solution – offline and online. For students, EduGorilla offers top-notch content in the form of Online Test Series & Books. For Educators/Brands, EduGorilla offers Gibbon, a white-label app & website, 24*7 tech & content support along with an engagement team, and basically everything required to get a brand online.
The company was recognized to be one of the 'Promising Brand' in the 2022 edition of the eponymous award hosted by The Economic Times. The sentiments resonated with the Government of Uttar Pradesh too, as EduGorilla Community Pvt. Ltd. was placed among the Top 5 Startups in 'Uttar Pradesh Startup Conclave 2022'.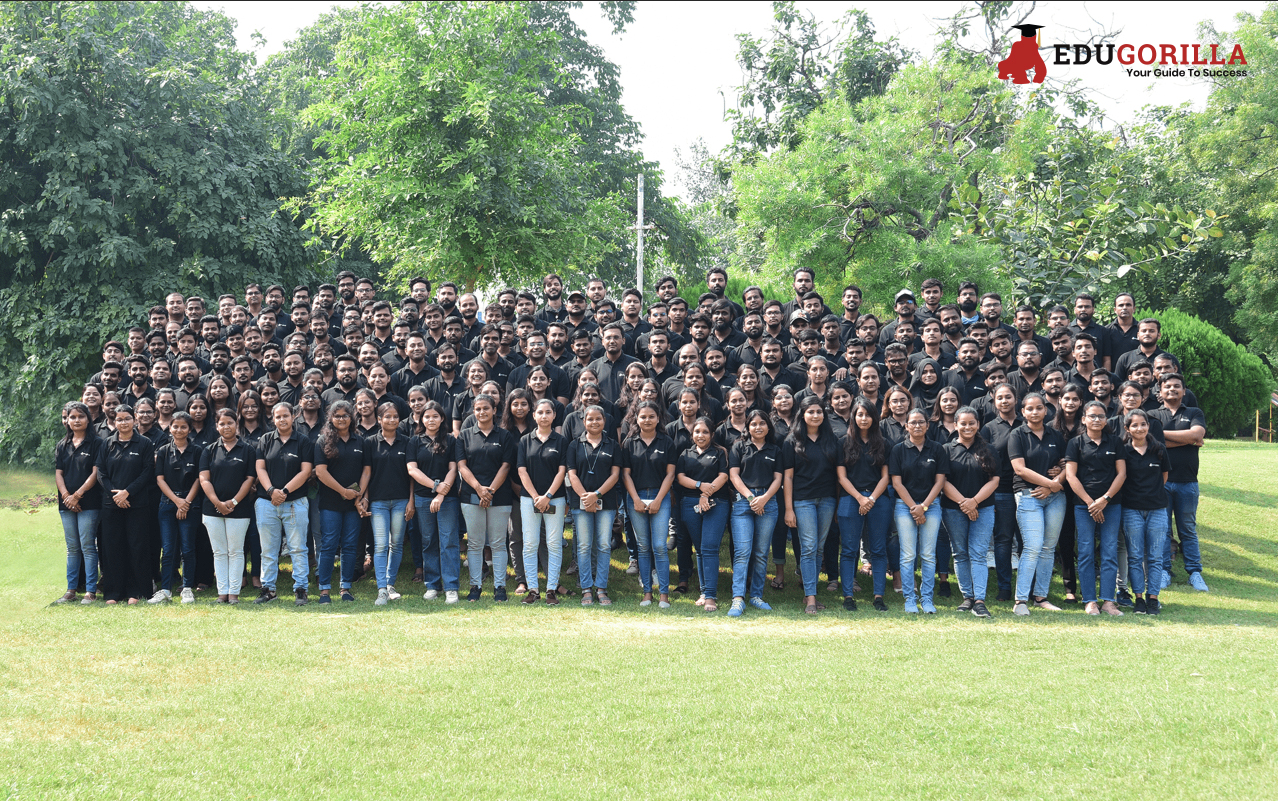 How did a small startup of Farrukhabad, UP, reach 23+ countries? Here is a short recap.
2019: Everything Big Starts Small
This may be a surprise, owing to the achievements of EduGorilla, but the company was founded as recently as 2019 by Mr. Rohit Manglik.
Started as 'Online Counseling' for students in the small town of 'Farrukhabad' from his drawing room, the rapid growth of the company made it essential to shift operations to Lucknow for better resources.
The same year, EduGorilla decided to launch 'India's Largest Educational Directory' so that students can reach the institutes best suited for them.
2020: Getting Bigger
EduGorilla decided to enter the 'Online Preparation' segment. The company launched the 'Online Test Series' using its patented AI and ML technologies. New 'Personalized Test Experience' allowed for comprehensive performance tracking.
By the end of 2020, EduGorilla had covered 1400+ exams. With the 'online' domain of preparation covered, the company decided to venture into publication for covering the 'offline' domain.
2021: Rise of Gibbon
India is witnessing a rapid shift of Educators from Offline to Online mediums. To service this segment, and to genuinely help out, EduGorilla launched 'Gibbons' in 2021.
Gibbons offers PLUG & PLAY solutions to educationalists, enabling them to cater to a global audience, and thus Increasing their Revenue by 25X.
2022: Numbers Speak
EduGorilla App had 2 Million+ Downloads with over 20 Lakh students using it every month.
Gibbon was also an outright success, within a year of its launch, it helped to establish 3000+ Brands, enabling 10000+ Institutions, and 20000+ Educators to take their skills online.
To penetrate deeper into the market, EduGorilla entered into the offline market with its Books segment. Printed Books also registered great growth in sales. For the first time, through the use of AI and ML technologies, a book can be printed from scratch & delivered in as low as 5 Days with the latest syllabus.
2023: Going Beyond & Global
Owing to the great market response to Gibbon, EduGorilla decided to provide the facility in 23+ Countries. The move was also well received by the markets with 100+ clients within 1 month of launching.
Gibbon's next aim is to grow its customer base from 100+ to 5000+ customers within a few months.
By now, EduGorilla is not just a startup, it's a revolution in the education sector of Uttar Pradesh and beyond. With its innovative approach, comprehensive services, and dedicated team, EduGorilla is well-positioned to continue making a positive impact on the education sector and to change the lives of Students, Educators, and Educational Brands by Increasing their Success Rate.