ENSURING QUALITY EDUCATION IS ONE OF THE MOST IMPORTANT THINGS WE CAN DO FOR FUTURE GENERATIONS
–  RON LEWIS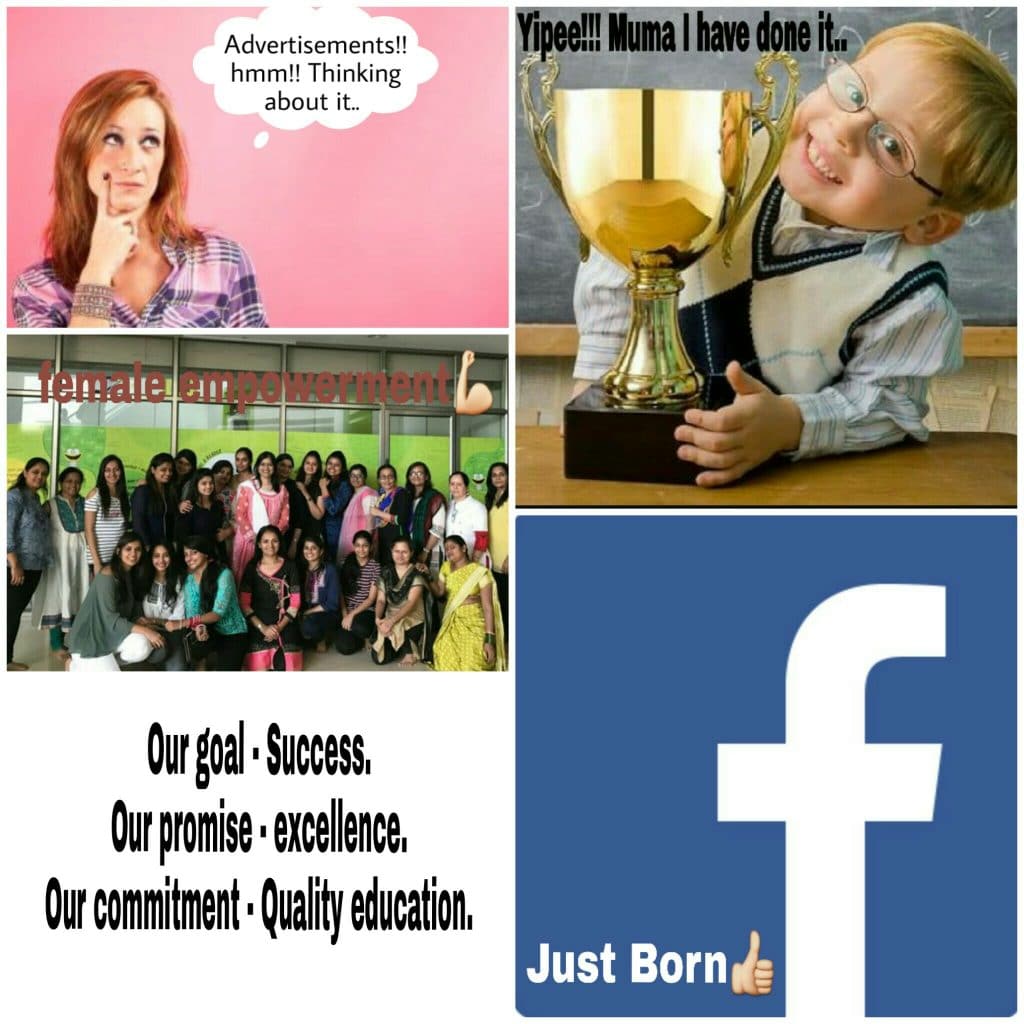 5 things in my institute that are different from others? Well, I can pen down 10..  My institute Sachmaas is quite different and that is why I am here. So let me share the 5 things that only my institute has :
FEMALE EMPOWERMENT: Teachers are said to be the second mothers of the children. This is because of the fact that no one can understand a child better than their mother. A child feels more comfortable in sharing that emotional bond with a female.  This is what makes  Sachmaas empower 25 female teachers at present. All its departments  – Admin , Accounts, Technical and the most important Teaching are perfectly handled and managed by females ONLY, which sets an example to the world that if women channelize their powers in the right direction they can rock the world.
WELL DESIGNED ADMISSION PROCESS: The word ' Entrance Exam' is at times feared not only by the students but also by the parents. "Will I be in a position to clear the exam?" is what all the students think. But we at Sachmaas conduct these exams not to check a child's capability to cope with our curriculum  but  instead it is conducted to check our curriculum's capability to suit the child. My institute tries its best to alter the portion as per the child's knowledge and requirements. Once the exam is conducted and the assessment is done, the child is recommended the programme that best suits him.
WELL DESIGNED ENHANCEMENT PROGRAMMES :  People usually tend to relate all sort of problems with mind or brain. We have heard so many parents complaining, " My child is weak in studies", or " My child is disinterested in studying." But this is just the tip of the iceberg. What we fail to see is the root of the iceberg. There may be various reasons like the child may be hyperactive , attention seeker , the child may be suffering from a reading disorder , may be demotivated due to a spelling problem or may be suffering from Orthographic Processing Deficit.
My institute tries to understand the psychology of children and tries to help them in various ways. Research shows about 20-50% kids  suffer from Attention Deficit Hypercity Disorder. So what do we do for such kids?                                                                                                                         HAND IN HAND WE LEARN , MORE LIKE FRIENDS RATHER THAN TEACHERS..
ZERO MARKETING: Yes you heard me right. Sachmaas is not involved in marketing at all. NO ADVERTISEMENTS nothing.. How insane right? In today's world where most of the business is earned due to advertisements and marketing , there is my institute which does  not advertise at all. It is purely mouth publicity that gets us almost 1500 kids.This is because our foundress Mrs. Dipti Kenia believes in earning kids and not money.
OUR MOTTO- KIDS SHOULD BE BENEFITED ALWAYS : 'Every child should have the opportunity to receive a quality education.' Many a times kids tend to miss their lectures due to various reasons which breaks their link. So we make it a point  to call the kids for an extra class everytime they miss a lecture. Because we do not want a child to face difficulty.The feedback and communication system with the parents is something which I feel makes us different.
 'THE HAND THAT ROCKS THE CRADLE RULES THE WORLD ,' IS A FAMOUS PROVERB. BUT THE HAND THAT INSPIRES AND MOTIVATES  A CHILD, IS WHAT ENLIGHTENS  AND EMPOWERS HIM TO RULE THE WORLD – IS WHAT MY INSTITUTE BELIEVES IN – IS WHAT THAT MAKES MY INSTITUTE DIFFERENT FROM OTHERS..