With immense marketing potential held by online platforms, businesses are increasingly depending on their ability to use blogging and content marketing to gain a competitive edge in the market. While the idea of blogging for marketing may appear simple, there are some intricacies in effective content marketing. Factors like search engine optimization can complicate business blogging. Fortunately for you, various resources have been developed to help businesses with their online content marketing strategies.
In this article, we will cover some indispensable online resources that can help with your business blogging. And at the same time ensuring that your content is well formulated and reaches the intended audience. Here, are the key resources to get you started.
Evernote Writing Tool
If writing ideas for your blog come to you randomly and at inconvenient times, especially when you are away from your computer, then you need the Evernote tool. The Evernote application is essentially a home office tool for your phone. As a blogger, the app will allow you to take and organize notes in a platform that saves your drafts automatically, meaning that you never lose your bright ideas.
The Evernote cross-platform application functions in a manner similar to a filing cabinet, storing your bright ideas for reference when you will be writing. It makes a great companion for business bloggers, especially since it is available on nearly all the platforms. This means that no matter where you are, you can still take notes for your blog. For instance, you can take notes in paper format, then scan the pages or take a picture.
The flexibility it offers
The flexibility of the Evernote digital resource allows users to set it up in whatever way it fits with their writing styles. You will be able to improve your writing with attachments, tables, checklists, links, as well as audio recordings. With this tool, your writing gets taken a to a higher notch.
However, if you feel that you are not particularly gifted in the writing department, there is the option of getting writing assistance from professional writers. You must exercise caution, as there also exist scammers who pose as professional copywriters. You need to make sure that you work with a reliable top writing agency.  All you will need to do is to place an order to have the qualified writers produce content for you, or edit and format work that you have written yourself. Check out How to write a Paper with Good (Enough) Referencing.
Scribe for Content Optimization
Another indispensable digital resource for business bloggers is Scribe. Scribe is a content optimization tool critical for any business blogger who wants to adopt a search engine optimization (SEO) strategy. You may already have some experience operating a blog or just grappling with the basics of how to start your first blog. Either way, you should always remember that search engine optimization is a critical element of effective blogging. In fact, without an SEO strategy, your message may not even reach your target audience.
Scribe helps serious business bloggers to optimize their content. In the early days of blogging, blogs were merely seen as glamorized personal journals where individuals could put their views, personal experiences, and political opinions for others to read. Today, blogs have evolved into a marketing tool for businesses that wish to enhance their exposure and invite consumers to have a relationship with them. As such, effective business blogs must be founded not only on an understanding of the target audience but also how search engines operate. Although Scribe will not be of much use in fine-tuning your message towards a language fitting for your audience, the resource will certainly give you valuable insight into formatting your wording to ensure that your keywords match what your audience uses.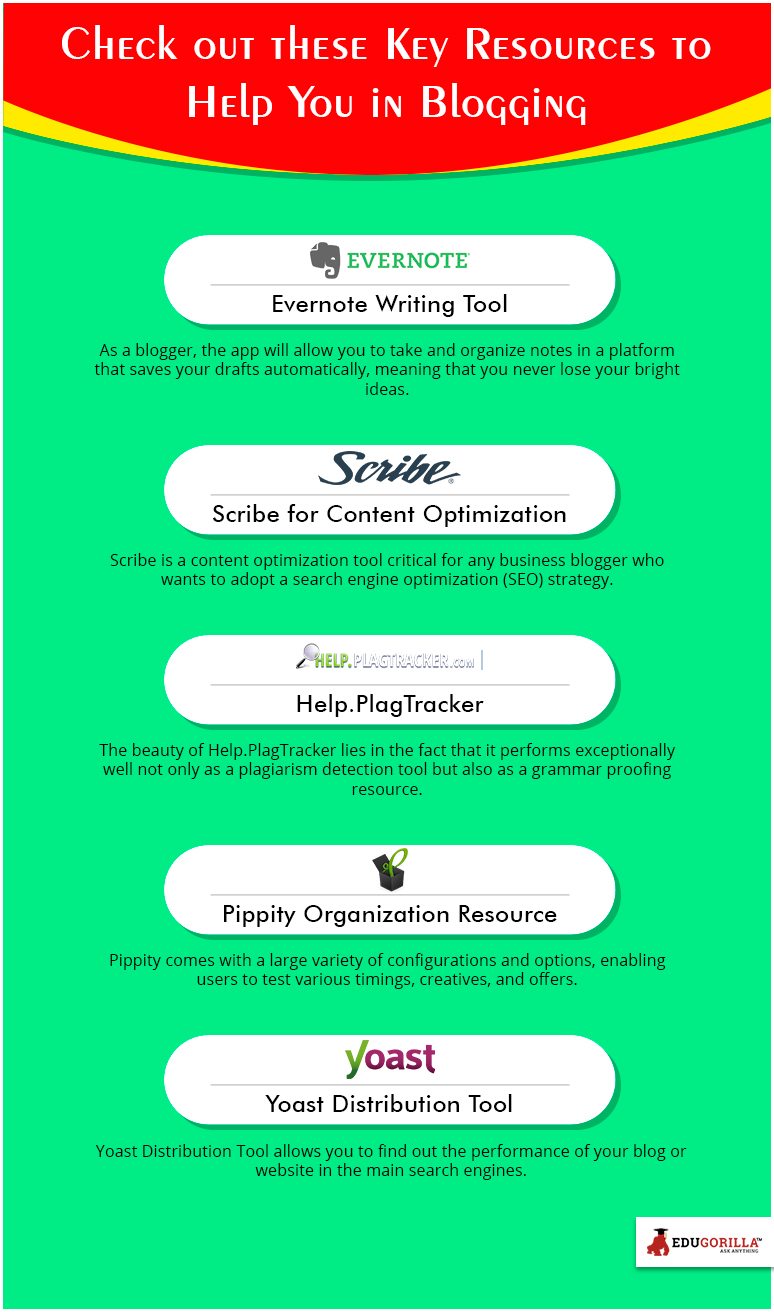 The convenience of a Dashboard
The digital resource comes with an analytics dashboard that allows users to view a full report on their article, as well as a list that the writer can go through to see how their content measures up. The app will recognize both primary and secondary keywords, besides analyzing keyword density and information on search volume.
Online marketing is all about attracting readers to your content. And Scribe gives bloggers the extra tools they need to maximize their readership. You should, however, remember that using this tool will not always give you first page rankings on every search engine. However, as long as your focus is on improving content, you enhance your chances of high rankings. Also read, How Digital Marketing can be a Good Career Option in India.
Help.PlagTracker
Another important resource for serious business bloggers is a good plagiarism detection tool. In the digital world of increasingly available information, plagiarism can have immense legal and integrity implications for bloggers and companies. Imagine being accused of copying your content from another page, and the damage this can do for your brand. In addition, it does not matter the quality of your content and the goal you intend to achieve with it if your material is grammatically flawed.  Spelling and grammar mistakes make your content look bad, and you must avoid it at all costs.
The beauty of Help.PlagTracker lies in the fact that it performs exceptionally well not only as a plagiarism detection tool but also as a grammar proofing resource. With it, you can ensure that your blog content is completely original. Since the tool locates any similarities between your content and material already published on the internet. There is also the choice of rewriting the flawed content to let the resource help with the rewrite.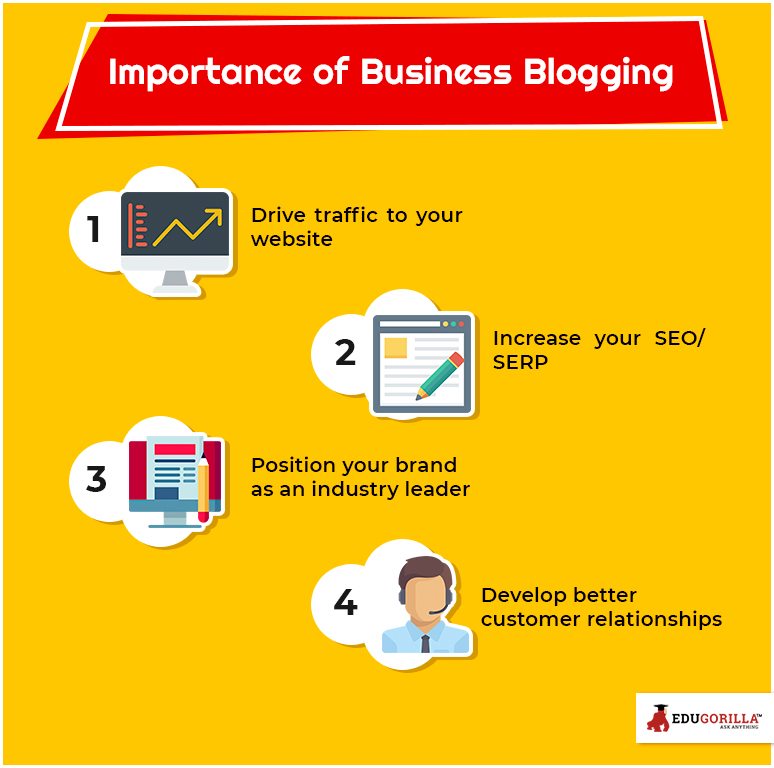 Pippity Organization Resource
This app offers one of the most comprehensive exit intent pop-up overlays in the market. The tool comes with a large variety of configurations and options, enabling users to test various timings, creatives, and offers. In summary, Pippity offers a fun way for converting new users to your site. It also offers full customization of popups that consumers may actually like.
Yoast Distribution Tool
Another essential resource for SEO optimization and analysis is the Yoast SEO plugin. The tool will allow you to find out the performance of your blog or website in the main search engines. The tool also comes with a content and SEO analysis functionality that measures various aspects of your text. Since the checks by Yoast operate in real-time, the tool will provide feedback as you continue to write. You, therefore, get content that is easily legible, enabled by using the content analysis function. And the search engine optimization function assesses the SEO-friendliness of your text as well.
In conclusion, content marketing through business blogging requires careful planning. You must also consider each element of the marketing process, from the writing to the distribution and analytics. The online resources highlighted here offer immense assistance in these areas and can make the most of your online activities. Try out the tools and take your business blogging to another level.
You Might Want To Read:
Sanskrit Question Paper 1 2015, Guwahati, Bank Po Clerk Online Test Series Unlimited Mock Test And Practice Papers Subscribption 1 Year, Sample Test Paper, Educorp, Ugc Net Library Science Question Paper 1 2013, Ugc Net General Studies Question Paper 2 2012, Ugc Net Dogri Mock Test Paper 2, Raus Ias Study Circle Vs Pragnya Ias Academy, Sbi Clerk Po
Leave your vote
This post was created with our nice and easy submission form. Create your post!