The entire process of the civil services exam takes about a year to complete and therefore, it is the most protracted competitive examination to be conducted in India. For an exam that is so long, it is vital that a person starts to prepare at least a year in advance. To help IAS aspirants, we asked the prominent IAS Academy in Chennai to give a time management guide. The timetable every IAS candidate should follow is given below.
A student should divide the preparation time into three phases. The first is early preparation, and it is the most vital part. The second is the last stage preparation, and the third is the exam itself.
Early Preparation
At this point, most of the time should be allotted to reading the study material, texts, and books. Make you schedule like so – X hours to be spent studying Y no. of pages of Z subject. Begin with an achievable target. Do not set the schedule to be something like 100 pages to be covered in 1 hour. Such a goal is not possible and will leave you harrowed and unsatisfied.  Begin by making a plan for just one month first. After the four weeks have crossed, you should review the plan.
Check how much of the course you were able to cover in what time frame and how much were you supposed to cover. If you have not studied the syllabus that was penciled in the schedule, then make changes to the study plan. Tweak it to make it more realistic and practical. Remember, the time allotted each day should be divided into two parts – time to read and time to make notes. The most doable plan is 3 hours of reading followed by 2 hours of note making.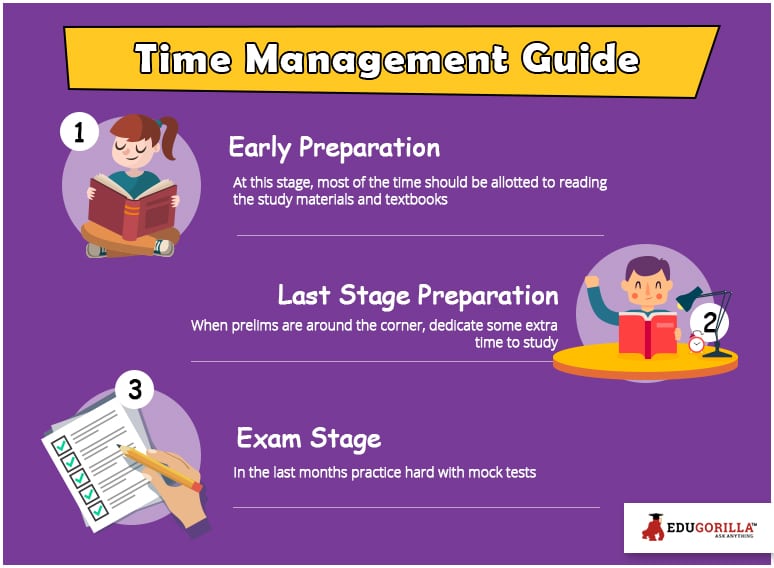 Last Stage Preparation
As the prelims come closer, one should slowly increase the time set for studying each day. Push both your target and your ability to achieve it. From five hours per day, you should move to 8 hours a day in small increments. Reading, taking notes and then revising the day's work are the three phases you should follow every day. By the time, it is just three months to the exam you should have a rigorous study schedule. Eight hours a day is the minimum you should do. Also, revision is the key to retaining all that you have learned. So do not take it lightly or skip it from your study plan.
Exam Stage
In the last month, you should be taking mock tests again and again. This practice will ensure that you can manage all the questions in the given time. The aim is to solve the prelim and mains exam in the period set by the examination. Learning to control the time of the exam itself is crucial to clearing the IAS exam. By taking practice tests, your mind and body will get accustomed to finishing the questions faster. Leave no stone unturned – that should be the creed of every IAS aspirant.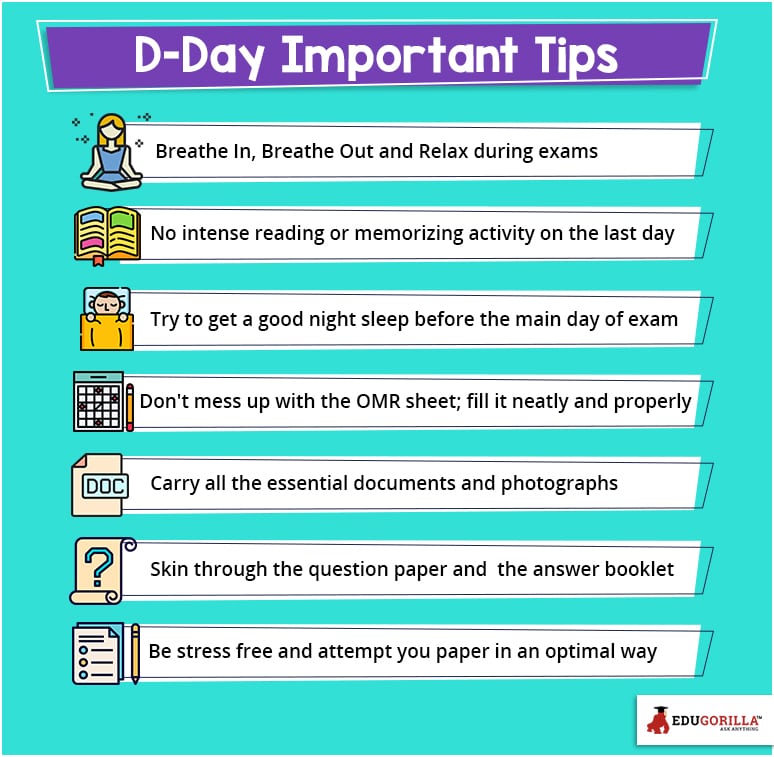 You Might Want To Read:
Analysis Of Structure, Ugc Net Physical Education Question Paper 4 2006, C G S Chemistry Question Paper 2 2016, Delhi University Mec Mock Test Paper 5, Ugc Net Education Sample Question Paper 2 2014, Bakliwal Tutorials Vs Fiitjee, Associateship Examination General Fire Hazards Mock Test Paper 109, Delhi University Under Graduate Programb A 3Rd Year Mock Test Paper 2, Aeee, Doeacc C Level Digital System Design Mock Test Paper 100
Leave your vote
This post was created with our nice and easy submission form. Create your post!