Who would not like getting educated in premier college of the country or going abroad to pursue higher studies? Gone are those days when students flocked to the neighboring colleges to seek admission. Today, quality of education rules the roost in the job market. However, good quality of education comes at a high financial cost for students. Though per capita income of the country has increased over the years, it has failed to keep pace with rising education costs in the country. Then how should one fulfill his educational dreams? The answer lies in education loans. Though availing scholarships and other financial aid is also a viable option, it caters to only a few students based on their eligibility. Education loans thus can be crucial in molding the career plans of a student. It can make or break students' dreams. Fortunately, education loans are provided by almost every bank of India. Also, we have private firms that can assist you in availing education loan. I present you a detailed analysis of Best companies for education loan. Regarding collection of data, I interviewed bank officers and sought information from banks' helpline. I also solicited customers' feedback.
The Reserve Bank of India, Indian Banks Association, and the Government are the prime agencies for framing guidelines on education loans for studies in India and abroad. Given below are details of Comprehensive Educational Loan scheme:
The Scheme covers loans upto Rs 15 lakhs for studies abroad.
No collateral is required for loans upto four lakhs and interest rate is not to exceed benchmark Prime Lending Rate
For loans above Rs. 4 lakhs, the interest rate should not exceed PLR plus one percent.
The loans are to be repaid over a period of maximum seven years with provision of grace period of one year after completion of studies.
Central government schemes:
There are several central government schemes designed to provide education to minority, weaker and vulnerable sections of the society. Prominent among them are as follows:
Central Interest Subsidy Scheme:
  Monitored by Ministry of Human Resource Development, this scheme provides interest subsidy on education loan during the moratorium period. The scheme is only applicable to technical and vocational courses in India. The subsidy is provided for the period of moratorium i.e. 12 months after completion of the course or six months after getting the job, whichever is earlier. Students belonging to economically weaker sections with an annual gross family income of not more than Rs.4.5 lakhs per year are eligible to avail benefit under this scheme. For details kindly refer to http://mhrd.gov.in/scholarships-education-loan-4
Padho Pardesh:
The objective of the Scheme is to provide interest subsidy to meritorious students belonging to economically weaker sections of notified minority communities. The subsidy is provided during the moratorium period (course period plus one year or six months after getting job, whichever is earlier).For details kindly refer to http://www.minorityaffairs.gov.in/schemesperformance/padho-pardesh-scheme-interest-subsidy-educational-loans-overseas-studies-students-belonging-minority
Vidyalakshmi Portal:
The Central government has launched a website, Vidyalakshmi portal as a one- stop solution for providing education loans and scholarships to students. The portal provides information about educational loan schemes of banks; common educational loan application form for students; facility to apply to multiple banks for educational loans; and facility for banks to download students' loan applications. Till now, five banks have joined the portal. For details refer to https://www.vidyalakshmi.co.in/
Best companies for education loan
State Bank of India

The State Bank of India is the largest public sector lender in India. Recently, it has been accorded the status of Domestically Important Systemic Bank by the Reserve Bank of India.
Why borrow from SBI?
One stop solution for education loan:
The bank has a special education loan portal to provide updated information to its esteemed customers. It has formulated attractive student education loan schemes to attract customers. Each scheme is tailored to student's needs, type of education and repayment terms.
Concession for girl students:
In keeping with the spirit of women empowerment, the SBI offers 0.5 percent concession on an education loan to girls.
Attractive pre-payment terms:
The Bank offers full one percent concession in interest rate if it is serviced promptly during the moratorium period, including course duration.
IDBI

Contact details: www.idbi.com
Founded mainly to finance industrial development plans of India, IDBI also offers the facility of education loans to students who want to pursue higher studies in India and abroad.
Why borrow from IDBI?
A reasonable rate of interest:
With the interest rate beginning from 9.45%, IDBI offers reasonable rate of interest. However, its interest rate is floating in nature.
Loan for management quota students:
IDBI also offers loan to students seeking admission through management quota in various colleges.
Punjab National Bank

Established in 1894, Punjab National Bank (PNB) is currently the third largest public sector bank in India.
Why borrow from PNB?
Interest concession:
Loans from Punjab National Bank are eligible for 0.50% interest concession if the loan is serviced promptly during the repayment period.
Online application:
To facilitate quick and hassle free procedure for loan disbursal, Punjab National Bank accepts online applications too for a loan.
Decades of faith:
Most of the people I interviewed said they would prefer borrowing from PNB as the repose faith in the bank and its operations.
Canara Bank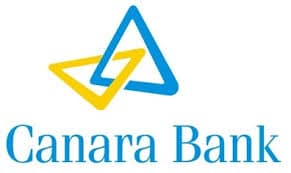 Canara Bank is one of the leading public sector banks in India.
Why borrow from Canara Bank?
Fastest disbursal procedure:
Canara Bank offers quickest loan disbursal. After submitting requisite documents, loan is sanctioned within an hour, bank claims.  The processing charges of a loan are nil.
High percentage of loans granted:
Taking into account, the number of branches of Canara Bank, it has the highest volume of loans sanctioned, after the State Bank of India.
Nodal bank of government scheme:
Canara Bank is the nodal bank for Central Interest Subsidy Scheme. Thus it is of immense benefit to those wishing to avail loan under the scheme.
Axis Bank

Axis Bank is one of the leading private sector banks in India. Axis Bank offers education loan for pursuing vocational courses in India and abroad. It provides education loan upto Rs. 20 lakhs for pursuing studies abroad which would cover tuition fees, hostel charges cost of books etc. However applicants are required to open an LIC policy in favour of Axis Bank for a sum equal to at least 100% of the education loan amount.
Why borrow from Axis Bank?
Hassle free process:
Axis Bank claims that it has hassle free process for disbursal of loans. After submitting the relevant documents, customer can relax and be sure of the loan disbursal.
Flexible terms:
Unlike in public sector banks, the process of education loan in Axis Bank is highly flexible. Each education loan is tailored to meet the unique education needs of every student.
No processing fee: 
Unlike other private banks, Axis Bank does not charge any processing fees for disbursal of education loans. In addition, the applicant does not need to pay any pre- payment charges.
Credila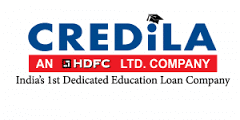 Credila, a subsidiary of HDFC Bank, is among the few dedicated education loan companies. Credila Financial Services pioneered the concept of 'Specialist Education Loan lender'. Credila offers customized loan solutions and special offerings to students heading for their higher education in India and overseas.
Why borrow from Credila?
 No margin money requirement:
Unlike few other private firms, Credila does not have any margin money requirement for the disbursal of education loans.
Tax exemption benefit:
Besides scheduled commercial banks, Credila is among few private companies whose loans are exempted from Income Tax under Section 80E of Income Tax Act.
Easy EMIs:
High EMIs over a short repayment period present a financial hurdle for students. To overcome this difficult, Credila has designed flexible and easy equated monthly instalments spread over a longer period of time.
Avanse
Avanse is an education finance company and an associate of Dewan Housing Finance Corporation Limited, the second largest housing finance company in India. Avanse has funded many students till date and has networks with over 400 educators.
Why borrow from Avanse?
100% financing:
At Avanse, there is no upper limit for education loan and it covers all education related expenditure including tuition fees, living cost and caution money (not exceeding 10 percent of the total tuition fees).
Fastest sanctions:
Avanse claims that it sanctions loans within four working days after the candidate meets the requirements and submits the relevant documents. It's fastest and hassle free procedure is designed to attract more customers.
Flexible repayment terms:
Each loan disbursal is tailored to the unique needs of the customers. Avanse also offers various flexible modes for repayment for customers' convenience.
Name of Bank
Interest rate
Maximum loan amount
Repayment period
Processing Time
SBI
For loans upto 7.5 lakhs- 11.15%

For loans above 7.5 lakhs- 10.85%

Studies in India- Rs.10 lakhs Studies Abroad- Rs.30 lakhs
5-7 years
20 days
IDBI
9.45% to 12.35%
Studies in India- 20 lakhs

Studies aboard- 40 lakhs

NA
15 days
PNB
For loans upto 7.5 lakhs – 11.35%

For loans above 7.5 lakhs- 11.95%

10 lakhs for studies in India

20 lakhs for studies abroad

Loans upto Rs.7.5 lakhs : 10 years Loans above Rs.7.5 lakhs : 15 years
15 days
Canara Bank
11.15%
20 lakhs for domestic. Abroad- no limit
15 years
1 hour
Axis Bank
Upto Rs 4 lakhs -16.25%

Between 4 lakhs and 7.5 lakhs- 17.25%

Above 7.5 lakhs-15.25%

Studies in India- Rs.10 lakhs

20 lakhs for abroad

7 years
14 days
Credila
11% to 14%
No  upper limit
NA
7 days
Avanse
11.5% plus spread(individual basis)
No upper limit

120 months
4 days
Verdict:
[sociallocker]We suggest you take education loan from SBI or IDBI considering their reasonable rate of interest.  However, taking loans from public sector banks is fraught with various irrelevant formalities. Private sector institutions such as Credila, Axis Bank score over public counterparts in terms of hassle free service and flexible procedures. To know more about education loans, kindly refer: https://edugorilla.com/everything-want-know-education-loans/
Sources:
https://edugorilla.com/everything-want- know-education loans
www.studyabroad.careers360.com/Best-education-loan-providers-india-study-abroad
Bank officers' interviews
Customers' feedback[/sociallocker]
You Might Want To Read:
East Central Railway Junior Clerk Ecr Mock Test, C S I R Life Science Question Paper 2 2014, Haryana Public Service Commission Mains Agriculture Mock Test Paper 2, Jee Main Advanced Chemistry Halogens Notes, Testbag Dns Bank Assistant Manager Recruitment Exam, National Institute Of Event Management Niem Vs National Academy Of Event Management And Development Naemd, Career Desk Mpsc Sales Tax Test Series, Net, Aiims Neetaipmt Physics Study Material Exercise Sheets 3 Vol For Class Xi And Above By Career Point Kota, Probability Questions