Best 5 NEET Coaching Institutes in Ahmedabad
Date : August 27, 2019
Ahmedabad has been an important education hub for higher studies in India since the pre-independence era. Its history stretches back to the Indian independence movement. The Gujarat Vidyapith is a major university in Ahmedabad. It was founded by Mahatma Gandhi in 1920 to oppose the British colonial education system. It was established as a national university without a government charter. Today, it is one of the national universities of India with a charter from the government of India. Many internationally known figures such as Bharat Desai, Chetan Bhagat, Narendra Modi and Ajay Banga did their schooling or graduation from Ahmedabad. With a literacy rate of 86.65%, the city has some of the top schools and colleges in the country. It consists of 21 schools, 7 universities, 10 MBA colleges, 2 pharmacy colleges, 3 engineering colleges, 4 medical colleges, 4 advertising colleges and 23 science colleges. These colleges of Ahmedabad are popular in the entire country. Ahmedabad also has various research organizations and institutes such as Ahmedabad Textile Industry's Research Association (ATIRA), Indian Space Research Organization (ISRO), Physical Research Laboratory (PRL), B.V. Patel Center for Pharmaceutical Education, Research & Development and many more. From the above description, we can see that Ahmedabad is an education hub for every stream. Let's just have a light on the students who want to carry medicine as their career. This year four students from Gujarat have scored an under-100 rank in the National Eligibility-cum-Entrance Test (NEET) exam,2018. It was conducted by the CBSE for admissions to medical and dental courses, across 138 centers in the state. Shlok Patel secured AIR 24 and stood first in Ahmedabad. He scored 673 marks out of 720 in the exam. Patel aspires to become an orthodontist like his father, while his mother is a gynaecologist. Mohammedanas Mohammedyunus Memon secured an AIR of 26. He came to Ahmedabad from Himmatnagar to pursue his higher education. He scored 671 marks out of 720 in the exams. Memon wants to study medicine. Amitabh Chauhan, a Bhopal resident, scored 91.4% in the Class XII CBSE exams and 670 marks out of 720 in NEET, standing 34th all over India. However, he is waiting for the results of the AIIMS exam. Ritudhwaj Savalia scored 89.8 per cent in Class XII. He came to Ahmedabad from Rajkot to pursue his higher education. He scored 657 marks out of 720 in NEET and stood 84th in the national ranking. Savalia, however, has not decided what he wants to do next, yet. You really need to work very hard if you want to pursue medicine as your career. For this, you need a proper guidance which is provided by only good coaching institutes present in the city. There is a difference between learning and excelling. You need to be matchless if you want to pass your NEET exam in the very first attempt. So, here we are providing you with the list of best 5 NEET coaching institutes in Ahmedabad which will help you to crack your NEET entrance exams.
Toppers Academy is the most preferred online training platform for the preparation of top medical entrance examinations to fulfill the needs of expansive aspirants willing to set a career in the medical field. Toppers Academy provides standard education for the NEET, IIT-JEE exam domains in India. Being former coaching established 20 years ago with a sole competence to bring the world's best doctors who will be curing patients with proficient expertise skills. Aspirants looking to get through top medical colleges in India must acquire knowledge and training from the best coaching i.e. Toppers Academy to crack the top medical exams like NEET, IIT-JEE, etc. It has been live now due to covid-19 pandemic situation bringing up the change to match the latest trends of education so far. Medical is considered to be the most esteemed domain operated by the masterful people in the world. The Uniqueness of this coaching is to Motivate students, channelize them to stand out in the crowd.

Features
Small batches of 30-35 students for personalized attention
Definitions of key-concepts on a mouse-over
Regular Tests for evaluation of students

ALLEN is a symbol of the united family which was started by just four members and now it has grown up to a large group of 1300 members as on date, with a trust of 3.25 lakh students. This was the only institute of its time, providing coaching of all the subjects under one roof i.e. Physics, Chemistry, Biology & Maths. This has made the institute a very convenient approach for students in terms of time & conveyance.

Features
They have courses for the preparation of JEE, Pre-Medical (AIPMT(NEET-UG)/AIIMS), Pre-Nurture and Career Foundation (Class VI to X, NTSE and Olympiads).
They include a team of 6500 faculties or more, including 380+ IITians and 80+ doctors.
They give an unmatched education system with Indian values & with maximum talented students joining ALLEN till date.
It is one of the best institutes giving quality results in each of the field mentioned here i.e.  Pre-Medical, Pre-Engineering and Pre-Nurture & Career Foundation year after year.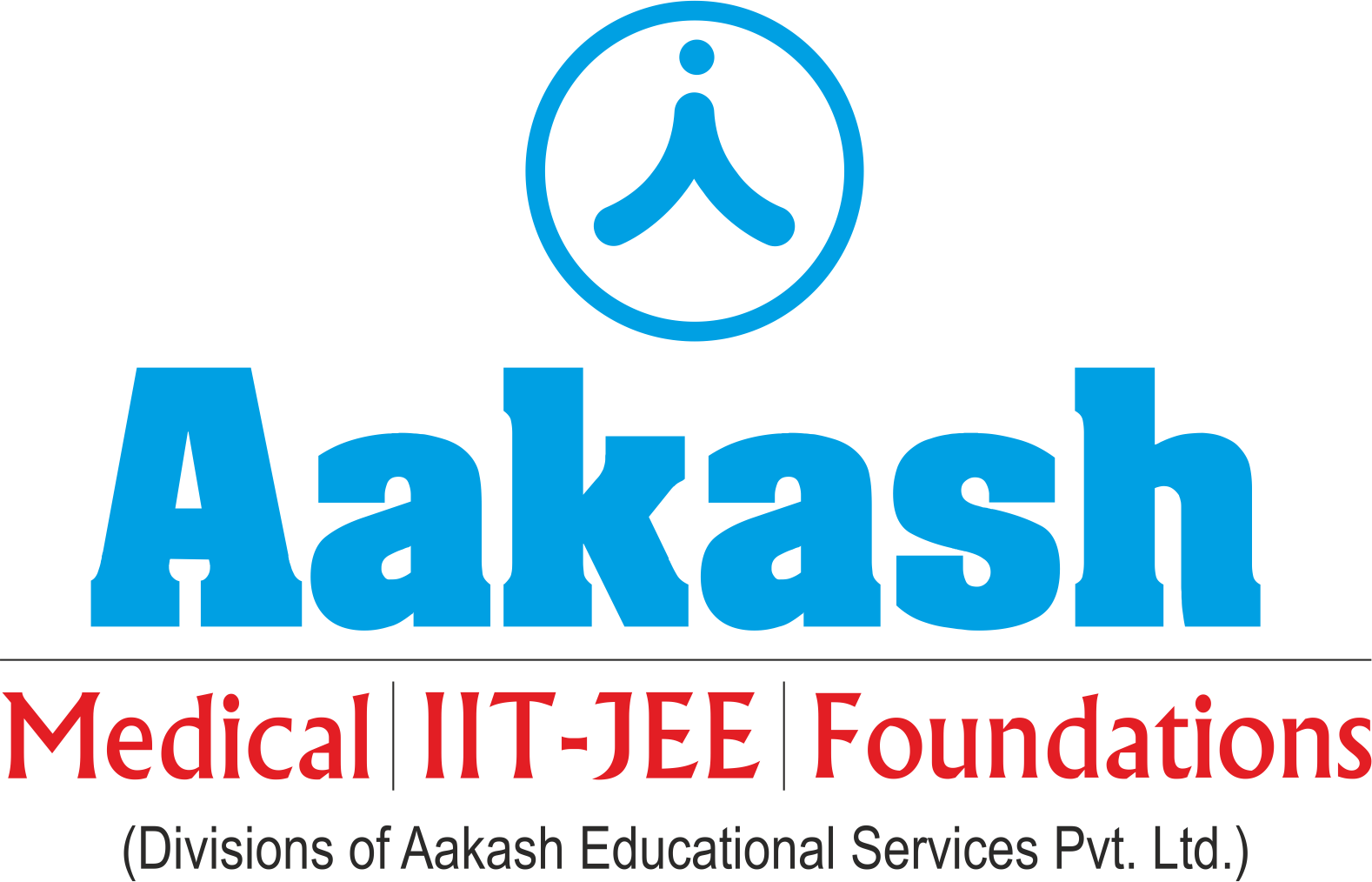 Aakash Institute is one of the best NEET coaching institutes which provides quality education in a healthy environment. Their faculties are highly educated and experienced. The scholarship is also provided for deserving candidates. With a proven record of excellence in the past 25 years Aakash medical institute is famous as a one-stop center provider for both medical and engineering exams.

Features
They provide scholarship up to 100% to students who want to seek admission in their institution through ANTHE.
They provide repeater-dropper classes for NEET.
They provide small batches so that each and every individual gets proper attention.
Excellent study materials are provided by their renowned faculty.
They offer test preparatory courses for medical entrance exams such as NEET, AIIMS and JIPMER. This year, 53 Aakashians made it to the Top 100 selections in NEET UG 2018.
They also provide easy-to-understand animated Audio-Video tips, which are accessible through SD card, no internet is required.
Fill this form and get best deals on "NEET Coaching classes"
100% genuine institutes aiming to help you ace studies
Get immediate response from the institutes
Compare institutes and pick only the best!
Feel free to choose the institute you like, and rest will be taken care of

In May 1993, Career Point was incorporated to impart quality education to students preparing for various competitive examinations. This coaching institute imparts quality education in a unique way to aspiring students preparing for various entrance exams. With the commitment to excellence, Career Point has taken a shape of one of the most successful NEET coaching institutes of the country. They have always focused on adapting with time and provide all the help and support to students so that they achieve the best in their professional careers.

Features
They offer preparatory courses for JEE Main/ JEE Advanced/ NEET/ BIT-SAT/ NTSE/ Pre-Foundation for class 9th & 10th.
They offer a revision test series for both online and offline modes.
They provide unit wise video lectures (online mode).
They also offer classroom crash course to students.
All India Test Series are made downloadable for every student.
Online Test Series for both Web/App are available.

The talented expert staff at Dr Bhatia Medical Coaching Institute has comprehensive study material including detailed notes. Candidates are trained with several question banks and test papers with solutions for all Gujarat CET/NEET subjects. They have excellent staff and management. Knowledge is imparted to aspiring students through the multilayered teaching methodology covering the entire board's syllabus as well.  Their mission is to create an excellent competitive environment in the student community by virtue of imparting qualitative education with consolidated strategy and scientific approach to produce proficient professionals. They have led an educational movement, which is dedicated to the modest cause of helping students across the country to make them succeed in their professional career like Medicine & Engineering that offer infinite dignity in personal and professional life.

Features
Professional administrators and counsellors are always present in order to help students at every point of need.
A well-laid feedback system for timely student support is provided.
E-Books are available on mobiles so that it can be accessed from any place.
Online test series are made available anytime, anywhere on our computers.

The Director and the leading Biology teacher Mr. Sushil Dinanath Naik [M.Sc., M.Ed; M.Phil], is imparting excellent knowledge of Biology for the last 20 years. Mr. Naik is an author in reputed publications and ex-lecturer in colleges, affiliated with Gujarat University. He is the mentor of his students and keeping significant responsibility as an educator, teacher, guide and career counsellor. His dream is to give 1000 doctors to society. He is on "Mission 1000 Doctors". He is providing unique education to aspirants to get-in their dream branch as their golden career options in the field of Biology. This institute is known for its 'Excellence in Biology'. They provide the best notes and books and also have the well trained and experienced faculties. Even parents of students are also informed at regular intervals through report cards sent through courier. Their aim is to achieve success in the NEET entrance examination by providing highly qualified teachers and study materials to the students.

Features
They offer preparatory courses for NEET(UG/PG), C.B.S.E/I.S.C and Gujarat boards.
Weekly tests are organized for the students.
They provide access to education without any limitations through their different programs.
They provide opportunities for personal and cultural growth of students.
They help students to achieve their goals by providing them with best study materials.
This post was created with our nice and easy submission form. Create your post!
Comment