These days, NRI students constitute a major percentage of the total aspirants appearing for AIIMS and NEET entrance exams. Several NRI students feel that it is important to complete their higher medical education in India because they know how high the standard of education in India is. They wish to get a medical degree from top medical institutes in India as they are aware of its significance in their career. And, for this, they have to appear for top medical entrance exams such as AIIMS and NEET and clear them with a top score to get into the top medical institutes. Check out the free study material for NEET.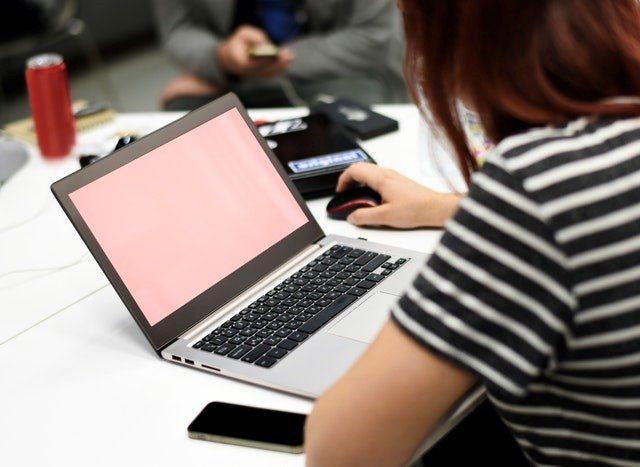 It is a well- known fact that doctors from India are highly talented and brilliant to handle even complex medical cases. They are respected wherever they go because of the hard work and commitment they put- in towards their profession. They are experts in their field and motivate several students to take up medical profession. The NRI students are aware of these things and therefore dream of completing their medical education in India.
To achieve that dream, they start their preparation from an early age as there is a stiff competition amongst the students. Each year several hundreds of thousands of aspirants take up the entrance exams like AIIMS and NEET. There are several students among them who take up entrance exam coaching so that they can prepare in a significant manner. The students in India have the option of attending physical classes for the preparation. On the contrary, the NRI students, living in other countries have to depend on other sources.
How can NRI students prepare for AIIMS and NEET?
Online Tutoring has evolved a lot, in the recent years and is a perfect option for imparting quality education to the students living around the world. Online Tutoring is a way of teaching via online classes irrespective of the geographical boundaries. The students living anywhere in the world can learn from top experts located in any country. For top quality AIIMS and NEET preparation, the NRI students can enroll in online tutoring classes by a reputed coaching institute. The students can learn from the top experts settled around the world, without having to leave their country. This is the best way to prepare for AIIMS and NEET and compete with other entrance exam aspirants. Read the 10 Tips to Crack CBSE NEET Examination.
The online classes are specially designed for them and are conducted according to their requirements. Preparing for AIIMS and NEET from a foreign country is a daunting task because of unavailability of expert teachers with experience of Indian education system. The teachers in foreign countries are also not aware of the ever-changing syllabus and exam pattern of these entrance exams. This makes it difficult for NRI students to prepare.
It is highly difficult for them to compete with hundreds of thousands of Indian students. Especially when their Indian counterparts are replete with all the resources for the exam. This is where online tutoring can be useful to provide all the necessary resources for the NRI students so that they can prepare in a significant manner like their counterparts in India. The NRI students can study from online classes and expand their knowledge base and build their confidence to take even the most grueling exams.
 
Features of Online classes for NRI students
The most important thing is that the NRI students don't have to travel to India for AIIMS and NEET preparation
They can get all the guidance and support by the top experts without having to leave their country
The NRI students get all the facilities like test series, reference materials, assignments, doubt removal sessions and much more when they choose relevant online programs for NEET Coaching or AIIMS Coaching
They can take the online classes according to their schedule
Tips for AIIMS and NEET preparation for NRIs
The NRI students can use online tutoring classes to prepare for AIIMS and NEET
They should know the syllabus for AIIMS and NEET exam so that they can plan and prepare accordingly
The NRI students should be clear in their basic concepts. This will enable them to learn quickly according to the Indian education standards
They can practice model papers and past year papers of the exam to get acquainted with the pattern
The entrance exams require students to solve a maximum number of questions in less time. Hence students should practice on a regular basis
For Physics and Biology, they can note down the formulae and chemical reactions for easy reference in future
For Biology, students should keep revising the definitions and terminology
The best way for NRI students to prepare is to take online tutoring classes as they provide comprehensive coaching. With the competition increasing each year, the NRI students must prepare in the best possible way as their counterparts in India and beat the competition to get a medical degree from the top medical institutes in India.
Must Read : AIIMS MBBS 2018 (Complete details)
You Might Want To Read:
Career In Science, Solved Papers, University Of Kerala, Ssc Chsl Exam, Delhi University Under Graduate Programb A 2Nd Year Mock Test Paper 8, Jee Main Advanced Mathematics Binomial Theorem Notes Part 1, Electrochemistry, English Question Paper 11 2016, Osstet 2018 Dates Admit Card Results Syllabus Application Exam Pattern, Institute Of Actuaries Of India General Insurancelife And Health Contingencies Mock Test Paper 122
Leave your vote
This post was created with our nice and easy submission form. Create your post!