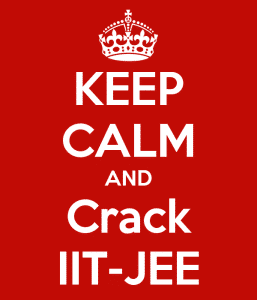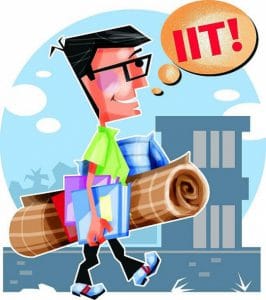 The IIT's (Indian institutes of technology) are one of the finest engineering colleges not only in India but in the world. They are the centre of excellence for the studying engineering courses and are renowned over the globe for their high level teaching standards. IITs are credited with producing one of the finest quality of engineers in the world.
Every year JEE Main is conducted for offering admissions to interested candidates at NITs , IIITs and other centrally funded technical institutions located across the country. The results for the offline exam conducted on April 3 are announced you can check that here JEE Main 2016 results here!
JEE Main Paper-1 evaluates the aptitude of candidates who want to pursue BE/BTech at NITs, IIITs and CFTIs. This exam is also the eligibility test for JEE advanced which is the entrance exam to secure admissions in programmes on offer by 16 IITs and Indian School of Mines (ISM). The top 1,50,000 score holders in JEE Main are only eligible to apply for JEE Advanced exam.
Please note:
Aspirants who have passed their Class 12th exam or any equivalent qualifying examination in 2014 or 2015 or those who would be appearing for their Class 12th exam or any equivalent qualifying examination in 2016 will be eligible to appear in JEE Main 2016.
JEE allows a maximum 3 attempt for any candidates.
Important facts about IIT-JEE
What degree will you get ?
IIT-JEE exam is a prerequisite for receiving admission to many engineering colleges.
Degree
You will end up with an B.Tech after the completion of your course, the enrollment for which requires the IIT-JEE exam.
What is the exam pattern ?
3 sections containing objective type questions from Physics, Chemistry and Maths.

Pattern
JEE Main exam has two papers, Paper-1(B.E./B.Tech) and Paper-2(B.Arch and B.Planning courses). Candidates may opt for either or both of them.
What degree must have ?
You must have passed the 12th exam or any other equivalent qualifying examination.
Degree
The IIT-JEE is an admission test for after-school folks in the science to get into engineering colleges.

Total Applicants ?
In 2016, fewer aspirants registered as compared to the previous three years.
Total
In the year 2016 a total of 1,250,000 students registered compared to 1,300,000 in 2015.

What time of the year ?
The IIT-JEE exam is conducted in the month of April every year with centers all across India.
Time
Online declaration of final results will be done on SUN, 12-06-2016, 10 AM for JEE Advance Exam conducted on SUN, 22-05-2016 for the successful 1.5 lakh applicants
Which all colleges accept it?
JEE score is used for admission processes in a total of 18 IITs, ISM Dhanbad, 32 NITs, 18 IIITs.
Colleges
The IITs have occupied the top 10 best engineering colleges slot. IIT Madras followed by IIT Bombay, IIT Kharagpur, IIT Delhi and IIT Kanpur.
One place for all you IIT-JEE queries
EduGorilla makes the right answers accessible.
Explore, Collaborate and Exceed.
Connect with experts and enhance your learning!
Click below to view JEE related queries