Joint Entrance Exam, JEE,  2018 exam notification will be out most probably in the 3rd or 4th week of November 2017. JEE exam is the joint exam procedure for 10+2 students aspiring to make a successful career in various engineering streams. The exam takes place in 2 phases Main and Advanced. JEE Main exam is conducted by CBSE and JEE advanced exam is conducted by IITs.
This year JEE 2018 Main exam date is 8 April 2018. The complete JEE 2018 Main exam notification will be released next month. The final date for JEE 2018 Advanced exam is 20 May 2018. This time IIT Kanpur is organizing JEE advanced 2018. IITK has released eligibility criteria for JEE advanced exam.
Before heading over to JEE Advanced 2018 eligibility criteria read what's new in JEE 2018.
There will be no weightage to class 12th marks in JEE Main and JEE Advance 2018 rank list.
Aadhar card will be compulsory during the registration process.
JEE 2018 Advanced will be completely an online mode examination. In JEE advanced 2017 18 marks bonus was given to the students, after the probe, due to some printing issues. So JAS completely dropped offline examination idea this time.
The complete registration process will take place online.
JEE Main 2018 papers will be both in online as well as offline mode.
JEE Advanced 2018 Eligibility Criteria
This year 2,24,000 candidate will be shortlisted for JEE advanced examination. The categorical classification is like this
OPEN  Total 1,13,120

OPEN  1,07,464
OPEN-PwD   5,656

OBC Total 60,480

OBC-NCL  57,456
OBC-NCL-PwD  3,024

SC  Total 33,600

SC 31,920
SC-PwD  1,680

ST Total 16,800

ST  15,960
ST-PwD  840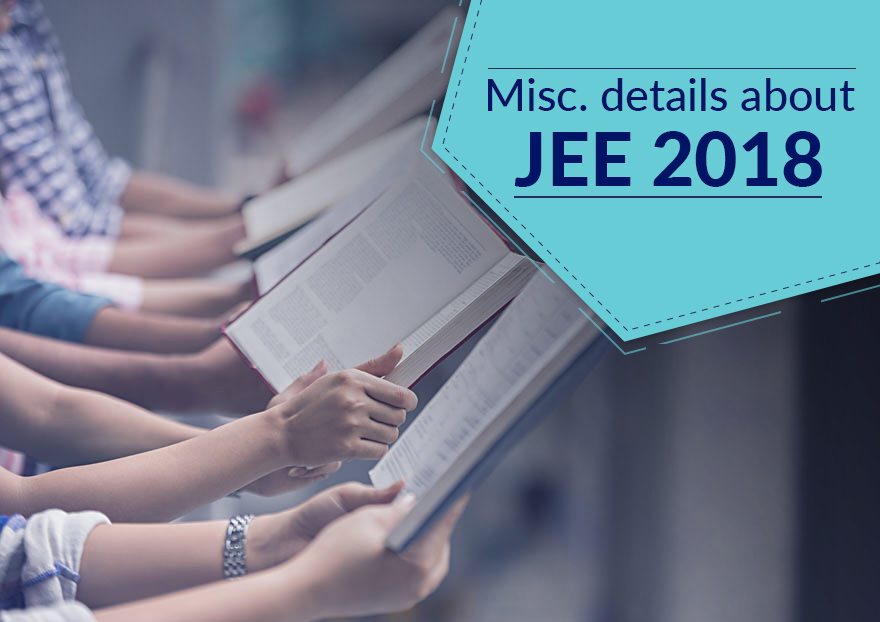 Criterion #1  categories wise shortlist
7% OBC-NCL.
 15% for SC.
7.5% for ST.
 50.5% OPEN.
 Within each of these four categories, 5% horizontal reservation for PwD candidates.
Criterion #2 Student Age
Should be born on or before 1 October 1993.
For SC/ST/PwD, Date of birth should be on or after 1 October 1988.
Criterion #3 Number of Attempts
As usual, 2 consecutive attempts.
Criterion #4  Class 12th (or equivalent) Credibility
A student should have attempted class 12th examination in for the first time in 2017 or 2018.
Criterion #5 IIT Rejected Student
If any candidate who was earlier student of IIT and whose admission was canceled by IIT will be ineligible for JEE Advanced 2018
Any candidate to appear in JEE advance exam this year has to full fill stick to all these criteria.
You Might Want To Read:
Himachal Pradesh Technical University Pharmaceutical Question Paper 22 2012, B M R Sc Medial Trimology Question Paper 2 2007, Current Affairs 2016 Pdf 3, Career Nirman %E0%A4%Aa%E0%A5%8D%E0%A4%B0%E0%A4%Be%E0%A4%A5%E0%A4%Ae%E0%A4%Bf%E0%A4%95 %E0%A4%B6%E0%A4%Bf%E0%A4%95%E0%A5%8D%E0%A4%B7%E0%A4%95 %E0%A4%Ad%E0%A4%B0%E0%A5%8D%E0%A4%A4%E0%A5%80 %E0%A4%Aa, 5 Indispensable Online Resources For Blogging Aspirants, Mechanical Engineering Question Paper 21 2015, Decisions, Bansal Classes Vs Dr Bhatia Medical Coaching Institute, Brilliant Academy Of Learning Vs Delhi Career Point, English Practice Paper
Leave your vote
This post was created with our nice and easy submission form. Create your post!