Best Startup Knowledge Partner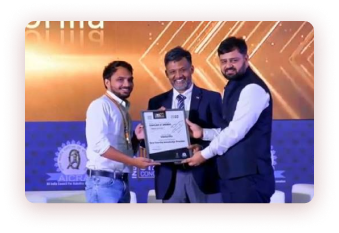 EduGorilla was awarded with the "Best Startup Knowledge Partner" at India First Tech Startup in Bengaluru, for being recognized as the biggest EdTech Startup in UP, and for making significant contributions to the education sector.
The India First Tech Start-up series is an AICRA initiative that encourages technology startups and AICRA members to collaborate and form partnerships that benefit both parties. This award was given to EduGorilla for being a pillar of support for applicants through its excellent content and use of cutting-edge technology. 
EduGorilla's AI-powered software, Predictive Analysis, assesses the demand for 1400+ Competitive Exams held throughout the country each year and sorts them based on their priority demand. Following that, its ML-based Engine compares the latest changes in the exam syllabus and pattern to the previous year pattern to generate quality content.