Connect with Best Verified Coaching in India
Find the best Verified coaching institutes in India , personalized to your needs.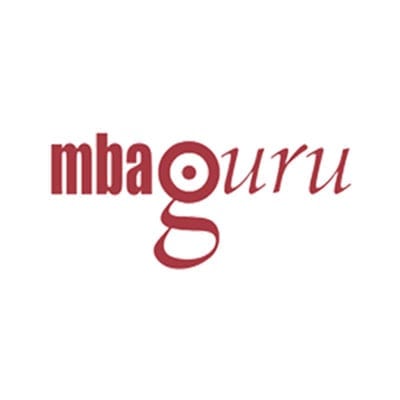 MBAGuru was founded when a bunch of highly focused and energetic set of people came together to help MBA aspirants. The coaching's USP is to make the students ready for CAT in such a way that they are able to handle whatever CAT puts in front of them. Another feature which MBAGuru boasts is having the highest number of classroom training hours when compared to other coaching institutes. A majority of the faculty members of the coaching are from top colleges and have considerable experience in this industry.
MBAGuru Courses, Fee Structure and Eligibility Criteria for CAT in brief
---
The coaching runs one course which focuses on adaptive preparation to ace management entrance exams. Below are the details.
| Courses | Duration | Eligibility | Teaching Hours | Admission mode | Fee |
| --- | --- | --- | --- | --- | --- |
| Regular Classroom Course | 6 Months | No eligibility criteria | 3 hours/day | Direct | 50000 |
Salient Features of Institute
---
ADAPTIVE Prep

---

The coaching has a unique teaching methodology which trains student on how to tackle the ever-changing CAT. To aid this methodology, the course has the highest number of hours in the industry.

Rigorous Practice Modules

---

Practice modules ensures that aspirants have enough practice sessions and they are not surprised on the D-day. Different tests have different formats which make aspirants ready to tackle CAT come what form it may take.

Intensive Workshops and Sessions

---

Workshops and sessions by specialists are conducted in a timely fashion who provide their insights to students to help them out.
Admission Procedure (Documents Required for Admission)
The students applying for this course should attach to the Admission Form the following:
Passport size photo
Copy of last class mark sheet
Copy of ID Proof
What Students Say About MBAGuru
---

My experience at MBAGuru has been fulfilling both in terms of my personal satisfaction and my value for money. The adaptive pedagogy helped me to recognize my weak areas and work even harder on them. The amount of efforts and heart they put in me, motivated me further to achieve my goal. I got personalized attention, strategies based on my SWOT which made me achieve my goal. It was a fruitful experience for me

MBAGuru has been a splendid learning experience. I especially appreciate their focus on every student based on his/her requirements. Abhishek Sir offered 24/7 support in order to clear my doubts. This level of dedication is shown by all teachers here, and it really motivated me to give my best.Furthermore, the AIRCATs give a great picture of one's actual performance in CAT. The skills I learned while taking these mocks really helped during D-day. Overall, I can confidently say that if you really want to crack CAT, XAT, GMAT or any other entrance exam for that matter, MBAGuru will definitely help you achieve that!

Appearing for CAT and other MBA exams for the second time, I am thankful to MBAGuru for its support and utmost attention,I got.Their pedagogy is something you can't find in other coaching institute.To add icing to the cake,the adaptive learning method is fruitful to all the MBA aspirants,but above all the best thing about MBA Guru is the dedication shown by Deekshant sir, who started MBAGuru, is something which keeps you motivated, his frequent mails keep you on your toes and make sure you do your best.

MBAGuru helped me to start my CAT journey with focused target and continuous motivation. The faculty went out of the way to help the students, special mention to Rahul Sir in that regard. The ADAPTIVE pedagogy and the faculty support added immensely to maximise the learning. The admin team is also very supportive. I enjoyed being a part of MBAGuru.

MBAGuru, the name itself tells, it is the GURU of MBA and it has been proving this since years. It has a defined strategy of preparation, ADAPTIVE PREPARATION. You get to know what your strengths and weaknesses are, and accordingly you are made to work on those. They have highly qualified faculties who are masters of their respective fields. The 3 hours class strategy makes you get prepared for real CAT three hours.

MBAGuru is one of the best institutes with the best faculties. Tina maam, teaching VARC made the subject interesting and easy to understand and helped me tackle the subject that I was fearing the most. Quantitative Aptitude, despite being a difficult subject was taught by Rohit sir with so much clarity, i was made to believe that i could crack that section with so much ease. Vaibhav sir had a unique way of teaching DILR, every question from his perspective seemed very easy and we were able to understand it better. Overall, it was a wonderful experience.
So now when my journey is complete, I can look back and count on the support I got from MBAguru be it for classes, backups, doubt sessions, faculty guidance etc. They have helped me at each step and delivered all the promises made initially. The concept of adaptive preparation and homework sheets really helped me to work in the right direction and achieve my goal. Thanks for superb guidance and adaptive preparation

MBAguru has helped me reach my true potential. The difference between MBAguru and any other institute is the personal attention that each and every student gets. Their discipline in home-work checking is unparalleled. The batch size is restricted to 30 so that each and every student gets to clear his doubts. The AIRCAT are harder than the actual test as one should prepare for the worst. The teachers are familiar with the whole process of MBA application and are always ready to help. With MBAguru you not only get teachers but also personal guidance with respect to how to gain clarity and achieve your goals.
Related Coaching Institutes For CAT
---
---