Connect with Best Verified Coaching in India
Find the best Verified coaching institutes in India , personalized to your needs.
Vidyamandir National Admission Test
---
Last Updated: May 26, 2018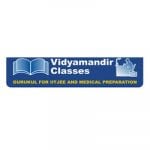 Do you want to join a coaching for engineering entrance exams but can't afford their fee? Consider writing Vidyamandir National Admission Test which provides scholarship on coaching fee depending on your performance. Show your mettle in the test, claim the scholarship to get coached, and let nothing come between you and your dream college.
Details of Vidyamandir National Admission Test
---
Format
Online/Offline
Dates
Apr to June
Test Duration
3 hours
Test Results
Within 2 days of taking the test
Negative Marking
-1 mark for each wrong answer
Scholarship
Up to 75% of course's fee
Test Centers
Agra, Bareily, Bhilai, Bhubaneshwar, Bilaspur, Chandigarh, Dehradun, Delhi& NCR Region, Hisar, Guwahati, Jammu, Kanpur, Karnal, Kolkata, Lucknow, Meerut, Patna, Ranchi and Surat
Application Fee
300 INR
Syllabus
NCERT syllabus of the last exam faced by the student
Pattern

For Class XI students:

There will be 40-50 questions from Maths, Science and Reasoning

For Class XII students:

There will be 60 questions from Maths, Science and Reasoning
A student can register for the test via online/offline mode.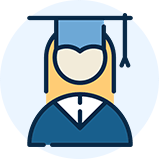 Bansal Open Opportunity Scholarship Test attempts to evaluate the student's knowledge in the subjects of Physics, Chemistry, and Mathematics. You need to revise the concepts of these three subjects you studied in your last class. Do prepare for some reasoning questions. Also, be smart enough to pick the questions you need to spend time on as there will be tricky questions. Don't forget to keep an eye on the time left.